Christian Coaching
Christian Coaching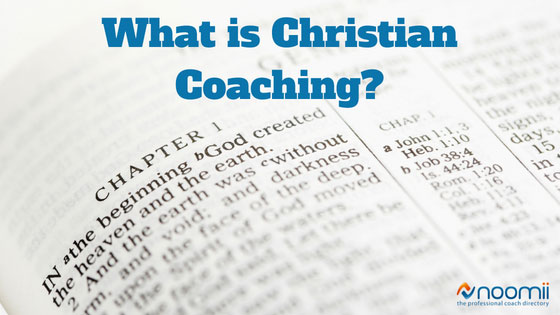 We consulted expert Christian coach Kim Avery to answer some frequently asked questions about Christian coaching. She helps us understand what it is, how it differs from spiritual coaching, whether a Christian coach can help you make more money, and more.
What is Christian Coaching?
Life coaching is, in general terms, the process of coming along side someone and helping them identify where they are, where they want to be and how to get there. Christian coaching takes that concept and moves it into the light of Scripture and frames it in a Christian worldview.
Based on the concept that God has a plan for your life and is eager to enable you to live it, Christian coaching facilitates your discovery of that plan and encourages you as you flesh it out.
It is different from counseling. Counseling focuses on the past and how to recover from its effects so you can function well in the present. Christian coaching looks forward and encourages you to develop strategies for overcoming obstacles and achieving dreams.
It is also different from mentoring. A Christian mentor encourages growth by imparting what God has given him or her. A Christian coach draws what God has given you out where you can use it.
Consider a personal trainer, she works with you first to determine where you are, where your weaknesses and strengths lie and together you decide what you can realistically expect to achieve and how to do it. She is all about you, providing encouragement and accountability, keeping you focused on the ultimate goal and urging you to stretch out of your comfort zone because she knows you can do it.
Christian coaching provides you with a similar relationship. It is all about you. Your coach helps you rekindle hope and shines the light of God's grace on the dreams He put in your heart. She encourages you and holds you accountable, helps you plan and cheers you on to become who God created you to be. She holds you up in prayer and is the keeper of your dreams.
I Go to Church Regularly. Why Would I Hire a Christian Coach?
Church is, of course, critical to our growth as Christians. However, there can be a disconnect between what we are taught, and the application of that knowledge to our unique circumstances. Christian coaching is not about telling you what to do or teaching you new concepts. It is a relationship dedicated to listening to you, and believing with you that God will show up and bring His power to bear on your life, enabling you to fulfill the purpose for which He created you.
Christian coaching will equip you with tools that will enable you to live a more satisfying and focused life.
How Do I Choose a Christian Coach?
How do you choose a doctor or a day care or a new car? Sometimes you start with recommendations from others, and sometimes you just see something you like. But you always get up close and personal before you make a commitment. Choosing a Christian coach works that way, too.
There are a number of directories that will direct you to a certified, reputable coach. You can find a large selection of Christian coaches on Noomii. You can also find one on the Christian Coaches Network or through the International Coach Federation (ICF). Visiting websites and blogs will give you a feel for that coach's personality and style. When you find one or more that you like, contact them. Most Christian coaches will offer a complimentary or getting to know you session to see if what you are looking for matches how they coach.
Here are six things to look for as you decide on which coach is right for you:
Has the coach been through a professional certification program, and does he or she hold a coaching certification?
How much coaching experience does the coach have?
Does the coach's training and preferred niche fit your needs?
What kind of career or ministry experience does the coach have?
Does the coach offer a free complimentary session?
Do you feel comfortable talking to this coach?
Where Can I Get Training to Become a Christian Coach?
If you are looking for an ICF accredited coaching program, the best way to learn which coach training programs meet the International Coach Federation's standards is to go to the ICF website and perform a search for a program that meets your needs. Once you narrow your choice down to a few different calls, interview the school and ask for references from past graduates.
How Much Does Christian Coaching Cost?
Coaching fees vary widely, depending on many factors such as: length and frequency of the sessions; personal or corporate coaching; individual or group coaching; the coach's certification level, expertise and reputation.
You can expect to invest between $50 - $300 (and sometimes more) an hour to work with a coach individually. The broad average is $75 - $200 per hour. Many coaches also offer coaching packages, like three 50-minute sessions a month for $250 - $300 or six one-hour weekly group sessions focusing on a particular issue for $150 - $400.
You can also invest in Christian coaching for your small business or corporation, related to specific leadership, business, management or relational goals. This type of coaching is typically priced higher, anywhere from $750 to several thousand dollars a month, depending on what is included.
What's the Difference Between a Christian Coach and a Spirituality Coach?
Training for a Christian coach is facilitated by a group of professional Christian coaches and is approached from a distinctly Christian perspective. Its basis is a fairly conservative, evangelical nondenominational theological framework.
Christian coaching uses most of the skills, principles and strategies of professional coaching, but applies them through the lens of Scripture and within a distinctly Christian worldview. This means that some of the most foundational assumptions differ from those of a non-Christian coach.
For example, a basic assumption for a secular coach could be, We create our own reality. We are the scriptwriter and the director of our life drama, as well as the star. It is our responsibility to write a script that maximizes the good things and eliminates the bad things. We can attract people and success into our lives by intentionally seeing and feeling what our best life could be.
In contrast, the core assumption of Christian coaching can be summed up nicely by this quote from Tom Patterson in his book, Living the Life You Were Meant to Live
(Nelson): A Life Plan is God's plan for your life. It is not a plan that you conceive and develop, but a plan that you discover through a series of helpful exercises and processes.
Can a Christian Coach Help Me Make More Money?
When you are aligned with God's purpose for your life, everything works together better. Often that will result in more income, but not always. What you can count on as a Christian, though, is that when you are living out the plan that God intended for your life, when you are walking in His will, He will be your provider, and you will lack nothing to accomplish His purpose for you. A Christian coach can help you move to that place.
The same is true for a ministry or other faith-based organization. A Christian coach can help your leaders, team members and volunteers live the vision that God has given. As they work together with one purpose, focused on Christ, He will provide what is needed to accomplish the goals.