How Does Life Coaching Work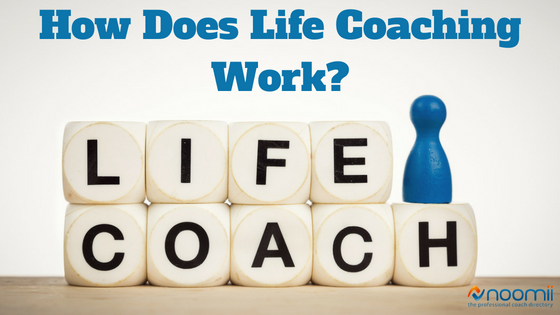 How Does Life Coaching Work?
So, you are interested in hiring a life coach. Great! You may have an understanding about the cost of hiring a life coach, how a life coach can help you and how to choose the right life coach, but may not be clear on exactly how the coaching process works.
Much like therapy, the coaching process will vary depending on the training and background of that coach, but there are a few things you can count on.
How does the coaching process work?
Coaching typically consists of a series of one-on-one sessions between you and your life coach and usually last 45 to 60 minutes each. Some clients meet with their life coach once a week, although some clients meet every two weeks or even just once a month - depending on their needs. You and the coach will agree on what works best for you prior to starting the coaching engagement and will often be flexible if the schedule needs to be adjusted.
In the first one or two sessions, your coach will usually go over your goals, establishing what you hope to achieve through life coaching. If you aren't clear on your goals yet, that is okay! Life coaches are trained to ask you the right questions and actively listen to what you are saying (and not saying) to help you decipher what truly matters to you. When life coaches use their active listening skills along with assessments, they are often able to uncover your deepest desires and the right goals will come to light.
Oftentimes, coaches will ask you to fill out the Wheel of Life, a great assessment for prioritizing what areas of your life need work. You may be asked to fill out other assessments to identify your strengths, values and the things that give you meaning and purpose. The primary goal of these initial sessions is to give you absolute clarity about what you want to achieve, and then help you develop a personalized plan to achieve it.
Once you have established your main goals for coaching, the life coach will assess where you are now and the steps needed to get you to where you want to be. The coaching process will close the gap between your current state and your desired state.
At the end of each session, your coach will ask you to commit to completing certain tasks before the next session, which is often referred to as homework. These will generally consist of specific actions which you and your coach have identified as being the most important things you can possibly do to move closer to your big goals. By making a commitment to your coach, you're not only focused on the most important tasks to achieve to your goals, but you'll also have someone holding you accountable to make sure you're constantly following through. Commitment, accountability and follow-through are some of the most valuable components of the life coaching process and they are a big reason why people who work with a life coach make so much more progress than they do when working alone.
This article was written by Stephan Wiedner, co-founder and "Head Coach" at Noomii.com.