Cost Hire Career Coach
Career Coaching Costs
"I want to look back on my career and be proud of the work, and be proud that I tried everything." – Jon Stewart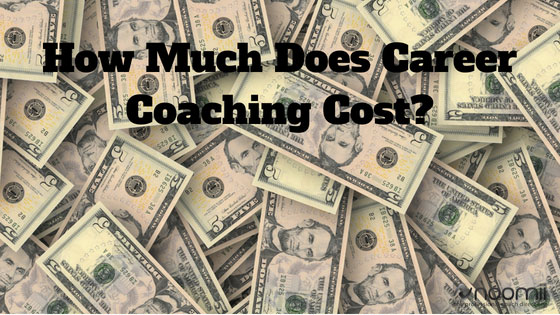 How Much Does Career Coaching Cost?
When it comes to hiring a career coach, or any coach for that matter, the amount depends on a few different factors. Career coaching fees vary considerably from coach to coach, and are usually based on the coach's experience, background and training. Often career coaches will have a background in human resources, recruitment, hiring, resume writing, etc and may also be trained and certified in a variety of career assessments that aid in their process. In this case, the coach may charge a higher rate due to the return on investment (ROI) you will receive from working with them.
Here are some things to consider:
1. Career coaching hourly rates vary
Generally speaking, coaches with more experience and training charge more than coaches who are just starting out. Most coaches typically charge in the range of $75 to $250 per hour, however you can find coaches that fall outside of that range.
When a coach is just starting out, they may charge little to no money for their sessions as they gain valuable experience and hours towards their certification.
Some career coaches also offer a sliding scale or keep a couple of openings for low income or pro bono clients.
2. Career coaches frequently offer monthly packages
While you can get some value from a single career coaching session, the real benefit of hiring a career coach is experienced through an ongoing relationship aimed at achieving your goals and creating long-term positive change in your life. To support their clients in achieving their goals from start to finish, career coaches will often offer a comprehensive monthing coaching package that includes things like:
career and personality assessments
scheduled one-on-one coaching sessions
email and text message support
between-session homework
online tools such as journalling, goal tracking and accountability software
Investing in hiring a career coach isn't for everyone and really depends on your goals and what you'd like to achieve in your professional life. It's a considerable investment of time and money. Many coaches will ask for a three to six month commitment to ensure your success so you're looking at spending, on average, somewhere between $1,000 and $2,500. So if you are thinking about hiring a life coach, it's important that you are ready to put in the time, energy and investment into it and be willing to do the work required of you. There are endless possibilities to what you can achieve with the right career coach, as long as you are ready to take action.
When asked about the cost of coaching, one of the coaching clients interviewed by Noomii had this to say: "So there's pros and cons of both. At the end of the day, life is too short. You got to live the adventure. And I'm not here to live and die. I'm here to make things happen. Life is exciting. Hire the coach. Hire the coach. Get it done. Make it happen. You'll be better off. You'll feel better."
This article was written by Stephan Wiedner, co-founder and "Head Coach" at Noomii.com.