Career Coaching Vs Counseling
Career Coaching Vs Counseling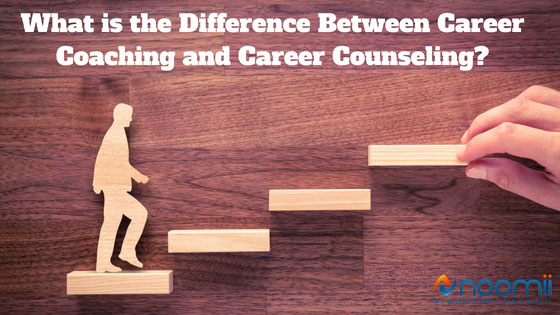 What is the Difference Between Career Coaching and Career Counseling?
Career coaching is similar in nature to career counseling. A career counselor provides you with industry information and advice to help you find a job. A career coach does the same, but also takes a deeper look at your life as a whole, paying attention to your values, strengths and interests.
Your first experience with a career counselor was likely in high school, from your school's student counselor. You may have been asked to take some tests such as the MAPP (Motivational Appraisal of Personal Potential) or another skills inventory test. The career counselor evaluated the test results and then discussed your skills, competencies, aptitudes and the range of potential career choices which are a match for your skill set and aptitude. Career coaches also use personality and career assessments to evaluate these areas and use them in conjunction with their coaching.
A career counselor takes an educational, directive approach at building your tools for acquiring a job. A career counselor can also help you assess the current employment landscape by providing employment information such as industry trends, employment statistics, salary expectations and more. They also provide tactical support to find a job. For example, a career counselor can help you refine your resume, write a compelling cover letter and get into the interview. This may be what you are looking for, especially if you are new to the workforce and are seeking an entry-level position.
Career coaches also have the tools needed to help you build an outstanding resume and wow hiring managers during a job interview, but they offer something more. While similar in many ways, career coaching focuses more on your personal strengths, talents and values and helps you build your ideal career path based on these fundamental factors. A career coach works with you to find your true calling in the workplace - the career that will give you true meaning and purpose. Career coaching is based on the premise that if you are going to spend eight hours a day or more in your job, it might as well be something that you love.
A career coach will take the time to really listen to you. A career coach uses a variety of tools, exercises and activities to help you identify your career goals and, critically, take action toward achieving them. After only a few sessions, you will have a much clearer sense of what type of career will give you the most joy and satisfaction, at which point you'll be in the position to start developing an action plan to get there.
Career coaching success stories:
This article was written by Stephan Wiedner, co-founder and "Head Coach" at Noomii.com.