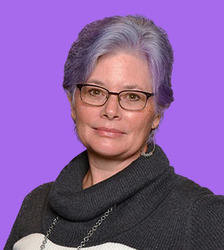 Sandra Menzies

Gaithersburg, Maryland
Career Coach, Leadership Coach, Retirement Coach
Academic Coach, Project Management Professional, Yoga and Mindfulness Leader
Are you feeling stuck or held back, know there is more, yet don't know what or how to get there? We partner to get clarity of your barrier and finding a way to overcome it.
Details

Gaithersburg, Maryland 20878

SandraMenzies.com

Send Message
Visit Website
Hourly Rate: $95 to $350 US Dollars
Gender: Female
Training: Montgomery College, Creative Results Management
About Me
Are you feeling stuck in your career, leading a team that's not quite hitting the mark, or just ready to transition into retirement? I'm here to help!
As a Certified Leadership and Transition Coach, I specialize in helping individuals and organizations create lasting change. My holistic approach combines assessment, coaching, and tailored strategies to equip my clients with the knowledge, skills, and confidence necessary to make meaningful transitions in their lives.
Whether you're looking for clarity, motivation, or guidance on how to make adjustments that will set you up for success, I'm here to provide the support you need.
Let's talk!
Drop me a line and let's chat about how we can partner together to make your dreams a reality.
Reviews
10 reviews (5 verified) (4.9)
I've spoken with Sandy for several weeks and she has been just terrific. She is punctual. Her manner is friendly & professional and she took me seriously without overreacting to something I casually said. But she politely expects an explanation of those casual comments, just so she clearly understands. Our time has been spent between business & life goals as well as personal development and even working through some family conflicts; so a pretty wide range of conversations. I'm taking a break for now at my request, but I hope to work with her again in the future.

Andy
I worked with Sandy as I was going through a double transition of an empty nest and moving towns. Added to that is my having social anxiety. Its was such a pleasure to talk with Sandy on everything from how to get a conversation going after walking into a social gathering to how to stop siting at home and just playing solitaire all day! Her special talent is her listening skills. She always heard the root issue I was talking about even if I hadnt quite realized it. I highly recommend her as a coach.

Susan
I have had the immense pleasure to have Sandy as my coach for the past 6 months. We hit it off right away, she is great and would absolutely recommend her. I feel I have grown and flourish into a better leader without compromising my values. Sandy works with you for you to grow and gain understanding and solid leadership bases for the future. She has provided expectational values in her ability to assess the situations and offer concrete tools, recommendations and plans of actions to enable my growth. Even though my professional development funds through work have ran out, I decided to continue working with Sandy, to improve myself, to learn from her and challenge myself to think outside on my box. I have also leaned a tremendous amount of skills, techniques and resources for my career development and leadership. Thank you Sandy, for all your help!

Cecilia Kretz
If you are a professional that need support to explore your inner strengths, I recommend Sandy to you. I have worked with Sandy and she has a superpower as a gifted listener to hold a grounded space guiding her clients toward sustainable outcomes. Her experience in mindfulness meditation would definitely bring extra flavor to the coaching engagement. Look to Sandy to access your inner strengths and courage. Coach Bao Nguyen, HCMC, Vietnam.

Bao nguyen
Sandra is a wonderful coach who puts her heart and soul into coaching her clients and supporting them in reaching their goals. Her coaching framework "learn, unlearn, relearn, my learn" is so powerful and It helped me gain clarity on areas I needed to change in my life and new behaviors/perspectives I need to adopt to move forward and grow. Sandra's empathy, support and positivity helped me see opportunities, possibilities and hope. Thank you Sandra for empowering me!

Lyssa Miskawi
Sandy was terrific! She was very patient and was great at helping me come to my own conclusions. She had some fantastic insights that were incredibly helpful in getting me where I needed to go. I highly recommend her!

Jocelyn Jeffries
Sandy Menzies is a thoughtful life coach who helped me clarify my Why statement to get to the core of why I wanted to be a coach. My Coaching Nirvana Statement and my Onboarding statement suggesting changes that were very helpful. She listens carefully and is thoughtful about what she says and what she suggests. I found her 3 point breath exercise very helpful. I used it for myself and my clients. She suggested changes that made my mindfulness meditations more clear and powerful. She also had me make them my own with my letterhead. Sandy is an excellent coach and I was fortunate to have her.

Mari Craig
Sandy's approach to coaching puts the client's best interest at the center of the conversation. Over the past two years, Sandy has helped me clarify my intentions, clear my path of distractions, and enabled me to craft smaller obtainable, concrete actions to pursue my goals. She genuinely cared while she walked along side me, empowering me to take my next steps.

Gwen Garrison
Sandy was very patient and encouraging to me for the year we spent together as coach and mentee. I was unable to express myself clearly and assertively in my carrier. She gave me tools to work with and follow up with my progress. I always remember her simple but focused questions and feedback when I need it.

Meron Debebe
Sandy is genuinely interested and focused on helping others grow. She is a sympathetic listener and asks questions that challenge your perspective. She has worked with a variety of clients and brings broad life and work experience to her practice.

Kathy Heer