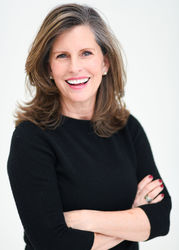 Annie Kip

Needham, Massachusetts
Business Coach, Executive Coach, Life Coach
PCC, Certified Professional Co-Active Coach
High-achievers and business leaders who are ready to position themselves with authority, build a business/brand around what makes them unique, and tackle the mindset issues that come up along the way.
Details

Needham, Massachusetts 02492

(she/her)

Send Message
Visit Website
Hourly Rate: $150 to $250 US Dollars
Gender: Female
Training: CTI Co-Active Training Institute
About Me
I am a coach, strategist, and thought-partner for high-performers and business owners who want to position themselves with authority in their field and tackle the mindset challenges that come with being a leader.
My ideal clients want to build a business around the things that makes them unique and special - including their personal values, natural rhythms, and their desired impact.
My previous career with Nike and Polo Ralph Lauren has given me a unique combination of skills including marketing, positioning, and branding. Combined with my professional coach training and entreprenurial experience, this gives me a unique ability to offer clients actionable, practical business strategy and mindset coaching.
I have a very collaborative, client-driven approach that holds YOU as the expert on YOU and your business. I guide you to use all of the choices available to you, to show up genuinely, and feel confident, satisfied, and at-ease doing work you love to do.
In our coaching together, you'll discover the parts of yourself that you want to develop and express, you'll get clear on your values, and find new ways of seeing stuck, old problems.
The first step in working together is to book a free 20 minute "Clarity Consultation" (I will send you a link) or fill out an application (link is on my website). We'll talk about what you'd like to accomplish, identify roadblocks that might be getting in your way, and decide together if we're a good fit for coaching.
Reviews
11 reviews (5.0)
Annie is the consummate professional. As a newly accredited coach her insights were invaluable to me in helping focus on my goals and the strategies I needed to market my business and attract clients. I highly recommend her!

Steven Wool
I needed clarity on my niche and what type of service I would offer and I was struggling with fears about moving forward with my business. Annie helped me to see clearly from the perspective of possibility and harness my strengths to propel me forward in developing my business. I feel lighter and unburdened by my fears and I am much more confident about how to bring my best self to my business now. Before our first session, I was nervous about sharing my challenges, so I especially appreciated Annie's open, kind, non-judgmental, down-to-earth style. If I hadn't worked with Annie, I would be feeling stuck in indecision and still held back by my fear rather than taking steps forward in my business with an empowered mindset.

Mae Yan Relationship Coach www.maeyancoaching.com
I was having a hard time balancing everything in my life and I wanted to enjoy my work more. From working with Annie, I saw new possibilities and was able to call upon my own unique abilities and internal strength to move in a productive direction. As a result of working with Annie, I definitely have more joy in my life, I've gotten more clients, and I have a more successful business.

Anna Kaufman Chief Badass www.speaklikeabadass.com
Annie gave me actionable feedback that I was able to implement immediately. More importantly, she helped me shift my mindset around marketing my services. She helped me spot the places where I was unintentionally sabotaging myself. Annie also helped me think about ways to connect with my clients and prospects in a way that highlights my genuine personality and strengths. I got great feedback on how to talk about my business as a financial advisor. Annie gives insightful feedback - noticing things that are both positive and areas of potential improvement. My biggest take-away from coaching with Annie is to LEAN IN! and use my strengths to connect with people and grow my business. Working with Annie will help you learn about yourself, grow as a leader, and use what you learn to increase your impact and effectiveness in your business.

Alisa Skatrud, CFA Senior Advisor Plum Street Advisors, LLC
Annie is wonderful. Annie has a way of getting to the heart of the issue in a way that prevents me from getting defensive, which has led to some very eye-opening conversations. She seems to understand the challenges that I have faced in my couple of decades in finance, and how to bridge the gap to personal relationships and growth. Annie has helped to highlight to me the positives of my natural style so that I can build on my strengths and be a better person in and out of work.

Steven Newman Certified Public Accountant, Financial Reporting Manager
Before working together I felt confused and needed clarity about my business. I had been struggling with how to make people see the value on my services, and I was frustrated. Annie was able to help me clarify and understand SO much immediately. I felt like we put together a big puzzle in such a short period of time. Annie made it easy for me to see exactly how and where I need to take action. Now I know what I need to implement, especially how to communicate what I do so people can see the value of my services.

Frida Ayala, Emotional Healer and Yoga Teacher,
Annie is a FANTASTIC coach! She helped me move past limiting beliefs. She was able to drill down to the issues that were holding me back. I grew a lot in my business and personally when I was working with her. I highly recommend Annie.

Lealie
I sought out coaching with Annie because after a few years of putting the work into building my coaching business, I still was not where I had hoped to be. After some reflection, I realized my biggest barrier to success was a lack of confidence. Working with Annie helped me to realize that I did not need another certification or degree. I had all the knowledge I needed to be successful, I just needed to believe in myself. My favorite part about working with Annie was her clearing exercise that she did at the beginning of every session. This helped me to get anything Id been thinking about off of my chest so that I could completely focus on our session. I would 100% recommend Annie to a friend who was looking for coaching. She was empathetic, knowledgeable and truly helped me make some important steps in my career.

Leigh Carroll
Annie is a gifted coach! She is gentle, kind, and perceptive, and helped me uncover many deep insights about myself that have stuck with me and helped guide my decisions. Im very grateful to have had Annie as my coach, and I would highly recommend working with her!

Liz
Every conversation with Annie left me really in touch with my inner confidence. She truly helped me crystalize my goals and understand what was holding me back. By working through values and how to enter professional situations with grace and power- Annie didn't shy away from asking me the hard questions. The questions that get results and push me towards action.

Stephanie
I loved working with Annie! She was essential in coaching me through a toxic work environment. Her thoughtfulness and clarity were very helpful, as well as, helping me identify patterns that no longer serve me. I highly recommend working with Annie!

Jeannie Gracey