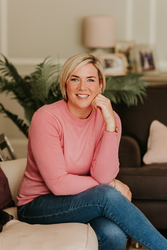 Polly Shepherd

Dubai, Dubai
Life Coach, Relationship Coach, Career Coach
Psychotherapy Foundation
If you're experiencing low self esteem, loss of confidence, imposter syndrome or past trauma getting in the way of your life then support is here!
Details

Dubai, Dubai

0529295390

Send Message
Visit Website
Hourly Rate: $120 to $200 US Dollars
Gender: Female
Training: Certified Life Coach Institute
About Me
I'm an ICF Certified Life Coach and BWRT Practitioner with a Foundation in Psychotherapy Counselling from Regent's University, London. I've also been on my own journey with mental health, through years of therapy and exploration to help understand my own processes and how I help, and hinder, myself!
Working with clients to achieve their goals and witnessing first-hand the incredible work that goes into making personal change is inspiring. As a coach I believe you have all the ability to do this yourself, but sometimes you need some accountability, some guidance, and some reminding of that strength within yourself. I work with clients on any number of challenges, from confidence and career goals to relationships, stress and communication.
I started Polly Shepherd LIfe Coaching to support you as you navigate this time and help you reconnect with who you are and what you need. I use an integrative approach, combining multiple tools to help you build a manageable roadmap and tailor every session to ensure the experience is always unique and personal to you.
Reviews
6 reviews (5.0)
After a long period of low self esteem, confidence and self doubt, I reached out to Polly for help. I am so happy that I did. Over the course, Polly taught me many coping mechanisms and helped me reframe the way I thought about situations. Her practices were very useful and came in handy after a tough incident that occurred in my personal life. She is exactly what you need in a Therapist - calm, gentle, re-assuring and supportive. I have learnt a great deal from her and I am finally at a better stage in my life. I will forever be grateful to Polly.

Aneesha
I had 6 sessions with lovely Polly in which she helped me open my mind to the new work possibilities out there for me. We worked together to build my confidence and self-esteem while reinforcing new positive thinking patterns. Polly helped uncover the pathways to many possible futures and focused our sessions on understanding my own needs & future goals. Her kindness, patience, and flexibility with crazy schedules was ever so helpful. For those looking for gentle guidance into other work possibilities, and flourish best under the supportive hand of kindness, Polly is your go-to! Thank you, for your time and support!

Sara G
I dont even know where to begin. I am so grateful for Polly and her work. I was at an incredibly dark point in my life, I was unable to go to the office, or leave my home to be honest, for over 3 months. I couldnt sleep, or make it through the day without multiple breakdowns and crying. I was totally numb and a shell of myself. I have been having sessions with Polly for over 8 weeks now and she has been an absolute lifeline. I am now getting up and doing a morning routine, going to the office, going to the gym and for walks, back drinking water again and looking after myself as well as socialising. I still know I have a long way to go and am still not where I want to be, but I have come so far in such a short space of time and I know that is because Polly and her work held out a hand to me to pull me out of the dark hole I was in and put me on the path to looking and planning for the future. I honestly dont know what I would have done without her and would recommend her to anyone in need of help and guidance.

Jasmin
I have been coached by Polly for the past few months and I have found her super helpful. Especially in terms of accountability and change of direction in my life. She is honest, polite and knowledgeable. She asks the right questions to get to the root of the challenge and offers excellent solutions and guidance. I have no issue in recommending her services to others. Thank you.

Noman
My initial apprehension about meeting online (rather than face to face) was clearly heard and my anxieties put to rest with warmth and sincerity. I have found our sessions really helpful in recognising 'blocks' and finding a way to work around them. I also love that during a meeting Polly checks in regularly that I'm comfortable with the way we are working and encourages me to step out if my comfort zone in a 'safe' space.

Elaine Mason
I booked a session with Polly and to be honest I was a bit nervous, having never spoken to any professional like this ever. All I can say is WOW. I came away from the session with a happy heart and really felt like I had been heard. My brain felt quieter and I was able to process a lot more that week. It was like going for a massage for my brain!

Amanda