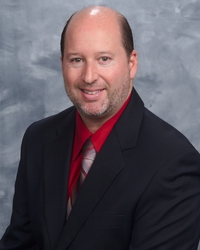 Paul Inselman

Pompano Beach, Florida
Business Coach, Life Coach, Money and Finance Coach
DC, Certified Disc Behavioral Analysis
I coach people who are looking to grow their business and life. With my 20+ years of experience and my certification in DISC Behavioral Studies, I have helped hundreds of clients just like you.
Details

Pompano Beach, Florida 33076

9547574256

Send Message
Visit Website
Hourly Rate: $100 to $500 US Dollars
Gender: Male
About Me
I am excited to help you begin your amazing journey of creating YOUR IDEAL LIFE!
Are you tired of staying up at night worrying about money? Are you wondering where your next client/patient or customer is going to come from? Are you tired of feeling less than?
I know the challenges in creating dreams and I know how great YOU will feel when those dreams come true.
Close your eyes and imagine your perfect business and life. My job is to help you make that image a reality.
With over twenty plus years of coaching experience I have the skills and tools to help the most difficult cases.
As a student of Napoleon Hill, being trained by Tony Robbins Master Trainers, Disc Behavioral certification and thirty-six years as a practicing Chiropractor, gives me very unique and specific skill sets that allow me to help people even when others have given up on them; or they have given up on themselves.
Twenty-years ago I carved out my perfect life which allowed me to retire and move to Florida at age 41. I want to give back and help others achieve their perfect life too. It is an amazing life when every day is like Christmas, and you deserve nothing less.
I have been married to the love of my life for 37 years. I am the proud father of two very successful millennial daughters who are the loves of my life, and we just welcomed a new grandson. With the personal experiences in relationships, finances, business, communication, and spirituality coupled with my professional training puts me in a different category than most other life and business coaches.
If you are looking for fast results. Click my consultation link and let's explore how great your new life will fit and feel. You have the ability to be and do whatever you want with the right direction. I am here to help if you will allow me.
Reviews
7 reviews (1 verified) (5.0)
Paul was always.a great asset for me Encouraging me to move forward on my life goals Paul would consistently bring new thought to our meetings A great experience!

Tim
Dr Paul has been instrumental in helping me to grow my Chiropractic clinic. Ive worked with Dr Paul for the past 8 years and my return on investment is more than I could ever have imagined. He has helped me to not only find my weaknesses and correct them in my office, but has helped me to put the proper policies and programs into place to avoid future challenges. The care and personal touch that Dr Paul has for each of his clients is what separates his coaching from the rest. He truly cares about his clients and its shows. I cant thank Dr Paul enough for my success.

Scott Manchester
If you need help thinking out of the box and grow your business Dr. Inselman is the best. He has an incredible mindset and guides you all the way. My profits have increased even during Covid, best decision I made 2 years ago.

Edwin Lorse
Dr. Inselman has been wonderful to work with. He is a consummate professional and his insight is remarkable. He is very good at asking the right questions to get to the heart of the matter and taking a systematic approach to problems. Im looking forward to a continued coaching relationship with him and seeing how far this process takes me and my business.

April U.
I have been coached by the biggest and the best names in the coaching world. ALL pale in comparison to coaching with Paul. He helped my business go from $7000 per month to over $50,000 per month in less than a year. He is direct to the point and just really cares about you as an individual. I have never seen anyone answer a call, text or email as quickly as he does. Even at 1:00am! Paul is the real deal and if you are looking for a fantastic coach who will help you achieve YOUR goals, look no further, you will be happy that you found him.

Robert Slater
This guy is SMART! I thought I knew a lot at 55 years old and after just a few months , I learned the my smartest move was hiring Paul.

Adam Cherry
Dr Inselman has changed and continues to change my life. My mind is typically going supersonic in all directions while nothing gets done. He helps me focus on the important things of my business life as well as my home life. My life is better and richer because of him.

Dr. Marc Schechter