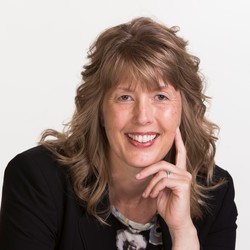 Laura Roeven

Stoughton, Wisconsin
Life Coach, Relationship Coach, Business Coach
Professional Certified Coach, Relationship Coaching Specialist, Conscious Business Coach
I coach people who are good at what they do but feel bored or long for more meaning in their life, job, or relationships. I help my clients to stay mindful and pursue their future with enthusiasm.
Details

Stoughton, Wisconsin 53589

608-492-2060

Send Message
Visit Website
Gender: Female
About Me
What gets me up in the morning to start my day filled with excitement is my deep passion for effecting meaningful change in the lives of others.
I earned my Life Coaching certification from the University of Wisconsin – Madison. I am a Professional Certified Coach (PCC) credential holder through the International Coaching Federation and abide by their Code of Ethics. I also earned my Relationship Coaching Specialist (RCS) certificate from the Institute for Life Coach Training and my Conscious Business Coach certificate through BetterUp Coaching.
My coaching is informed by my years of mindfulness training, and my clients benefit from the many tools I have learned to help them articulate their passions and needs to themselves and to those around them.
Learn more at terrasimpla.com
Reviews
12 reviews (11 verified) (5.0)
Working with Laura has been a transformative experience for me. Her guidance and support have helped me gain clarity on my goals and develop a clearer roadmap and how to achieve them. I really like the weekly recaps and homework each week. Laura's positive energy, insightful questions and strategies have truly empowered me to overcome obstacles and make meaningful progress in both my personal and professional life. I'm grateful for noomii bring us together and the expertise, would highly recommend her as a coach to anyone looking to make postive changes in their lifes!

Sy Miller
I was referred to Laura Roeven, by Noomii in September 2022. In anticipation of my retirement in April 2023, I wanted some coaching for navigating my retirement process, but more importantly, for renewing and improving my marriage relationship of 45 years. I interviewed three possible coaches at the time. Laura immediately stood-out from the others because she began by asking me questions to understand my issues. Then she explained her approach to coaching and how she would help me. In contrast, the others focused on touting their credentials and past clientele; more like a sales pitch than a coaching session. I considered Laura's approach to be more genuine and sincere, and couldn't wait to get started. We met (by Zoom) for an hour each week for the next 12 weeks, during which Laura helped me identify my insecurities, analyze my communication skills and coach me on improving those skills, as well as my family relationships. The outcomes and results have been outstanding. I have successfully retired from my 50-year career and there is new and loving energy back in our marriage! I am so grateful to Laura for her kind and compassionate approach to coaching me. She is a true professional in every way and a very highly-skilled life coach, for both career changes and loving relationships. Sincerely, Tom Jackson

Tom Jackson
Working with Laura has been so good for me! I feel much more in touch with my authentic self and this is having a wonderful effect not only with exploring my career aspirations, but also in enriching my relationships with my partner and friends. Listen more to self and in conversations with others, it's pretty incredible how that tool can sharpen your life!

Gregg
Aimee
Anonymous
Best decision ever! Laura just "get's it!" she understands what I am trying to say without me even having to explain it. She has given me so many amazing "tools" for my toolbox that not only work, but have allowed me be grow leaps in bounds in such a short time frame. I feel more confident, happy and alive after everyone one of our sessions. She is a true GEM!

Aimee Lemieux
One of the best decisions I have made was to have Laura as my life coach. Working with Laura has been one of the most rewarding and satisfying experiences. Her patience, open-mindedness and support have been a bright light. I know I now have the tools to use when the nasty gremlins come stomping in. My self-confidence and marriage have become stronger because of the work I have done with Laura.

Anna P.
Laura was able to help me with my transition by giving me tools for increasing the joy, and productivity personally. The best part is she is really supportive, as she never makes you feel less than, even when you feel that way. I would recommend Laura for personal coaching.

Taylor
I love Coach Laura's style of coaching. She usually lets me lead off the conversation by asking about my last two weeks and then we sift through my challenges and concerns. We also celebrate my "wins". She provides great feedback and communicates her points of view in a soft, positive and supportive manner. We end with an action plan of things I want to be aware of and/or things I need to focus on doing. She sends me notes after each meeting and checks in with me half way through the two weeks. She cares and it's obvious. I personally need that in a coach ... she is genuine.

Mia Hannah
Laura helped me see my dilemmas from different points of view and realize how often I close off opportunities for more joy and ease of living by believing my inner critic. She was able to get to the core of an issue I brought to each meeting with utmost respect and support, always focusing on a solution and reframing the problem in a more effective way. I truly am grateful for connecting with Laura and hope to work with her again in the future.

Dorota P.
I've just begun my work with Laura, and so far I am really pleased with the experience! She asks excellent questions, is direct and uses time well, and has a warm, friendly, and welcoming personality. I appreciate the follow check-ins and her keen listening and observation skills. I look forward to our continued work together!

Katie
I am so very impressed with Laura's capability as a Life Coach. I am a performing artist and found myself floundering, unsure of what I truly wanted to do. In my profession there are not many similar people with whom you can network, and I needed to figure out what was next for me. So, I turned to a life coach to seek some direction. What I found most impressive was how Laura guided me so that I could make the necessary choices for myself and take the needed actions. She never told me what to do, never "should" on my decisions -- instead her methods of questioning and reflection were golden in helping me navigate through all the options and get back on a course. I actually decided to pursue a new course, which I wouldn't have considered without the coaching:) One big change for me is that I am more willing to try something new even if I might fail. That was a huge factor holding me back. It's been a year now, and I've had some ups and downs, but it's so much easier to just accept things and move on. I find that I still use some of the same techniques when I feel stuck and need some self help and some self inspiration.

Kay Weeden