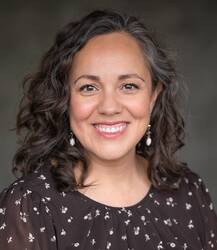 Jessica Manca

Berkeley, California
Career Coach, Leadership Coach, Executive Coach
Certified Executive Coach, SHRM Senior Certified Professional, Author
I help over-thinkers make lasting changes in their careers and lives. Ready to remove the blockers that get in the way of long-term results?
Details

Berkeley, California 94708

(510) 859-8829‬

Send Message
Visit Website
Hourly Rate: $250 to $400 US Dollars
Gender: Female
Training: Royal Roads University
About Me
As a top-ranked career coach on Noomii, I've helped thousands of introverts and over-thinkers finally get out of their own way.
Working together, we'll answer the #1 question that's hard for you to ask yourself, "What do I really want?"
ARE YOU
- Having a quarter-life or mid-life crisis?
- Introverted, an over-thinker or perfectionist?
- Tired of quick fixes, tired of getting in your own way?
- Unsure what you want in your life and career? or
- Confident in what you want, and not sure how to achieve it?
I was there too. For years, I wasn't being honest with myself in my career direction, and I became a Coach after experiencing burnout in 2012. Hiring an executive coach was life-changing!
"Finding Passion: A Self-Discovery Approach to Navigating Career Crossroads" recounts my journey and provides tools to live authentically and make decisions with no regrets.
RESULTS-BASED COACHING FOR LASTING CHANGE
We do the personal groundwork to 1) define what you want, 2) what's blocking you, and 3) remove the blockers to achieve your ultimate goals, customized to where you are.
Use my framework for goal-setting, measurability and accountability along with regular coaching sessions to help you breakthrough and full integrate the change you want.
I'm an ICF PCC Coach, Certified Executive Coach with over 2,000+ hours of coaching, and 25+ years corporate experience. I'm former Amazon, Deloitte, the author of two books, and a life-long learner.
"I was able to nail [a promotion] and get the title and pay I wanted."
"Living a different dimension of myself"
"I let go of limits of negative thought loops and shed excess layers"
"incredibly mind-blowing and invaluable to my career and life...She helped me unlock one of my biggest fears – the fear of my own power."
Click the orange button and request a free 1:1 with me, and include any context you feel would be helpful. I can't wait to hear your story!
Reviews
23 reviews (1 verified) (5.0)
Working with Jessica was an eye-opening experience. Her coaching style and questions really dig beyond the obvious and helped me be more authentic and honest with myself. During our time together, Jessica helped me get clarity on what is blocking me from getting to where I want and was flexible to accommodate my systemic approach to self-development through her workbook, which I used in parallel with our sessions. Thank you, Jessica! You were very comfortable to work with and easy to be vulnerable around.

Amna Ali
Working with Jessica was fantastic! I worked with her for over a year. I came in with relative direction and a bunch of ideas and she worked with me to first understand what my core values are and how understanding those will allow me to better articulate and achieve my long-term goals. Even as my goals shifted over the course of our time together, she constantly provided encouragement, feedback, and guidance. It was also very easy to book sessions on her online portal which I appreciated. I highly recommend her!

Tony B
Working with Jessica was an extremely rewarding (and fun!) experience. She was patient when I needed that, and direct when I needed that too. She held me accountable and kept me focused without being overly or unnecessarily structured. As a result of our discussions, I have much greater clarity and awareness of what I want and how to get there.

Scott N.
The value that Jessica provides far exceeds the dollar amount charged for her services! Jessica has a gift for providing personalized insight and helping others discover their subconscious blocks and inner wisdom. She also has a wealth of helpful hacks, tools and exercises to share that are transferable to multiple areas of life and career. The amount that I have been able to accomplish since working with Jessica for the second time has been astonishing. I was apprehensive about spending on coaching but after working with Jessica I am so happy that I decided to do it, as it helped me get ahead in areas that may have taken me months to figure out on my own without having her as a sounding board.

Taylor Reid
"Your desire to change must be greater than your desire to stay the same." - Unknown Prior to working with Jessica, I knew that I no longer wanted to remain in my current situation. For years, I tried to work it out on my own but kept coming back to the same result. What I needed was an objective and skilled professional to guide me out of my rut, show me my shadow side, evoke my bountiful skill set and release the potential that had been stuffed inside repressed for years. The sessions with Jessica were thought provoking, simply guided and positive through her brilliant use of weekly accountability reminders, a goal orientated and transitional dashboard and sessions catered uniquely to my learning style. Within a very short period of time I changed the way I handled my day-to-day at work, learned to ask for what I needed, and carried myself. People around me not only see the "real" me now but also, respond to me positively. I am well on my way to transitioning into my new career and only a matter of a short period of time before I am fully embracing my new role.

A. Doepker Public Administrator
FROM LIMITING BELIEFS TO LIVING LIFE IN POSSIBILITIES "I loved working with Jessica, she helped me identify what were my limiting beliefs and co-created a journey to discover my personal power. The visuals and the work we did over the three months has helped me live my possibilities. And there are endless possibilities!"

Shawn Needham, Vancouver, BC
FROM CONTEMPLATING BIG CHANGES TO LAUNCHING THE PLAN "Jessica was my coach during the period October 2014 to April 2015. Jessica's direct communication style and thought-provoking approach to make me think "out of the box" was exactly the formula I needed to drive me to determine the next steps in my professional and personal life. She developed an accountability framework for me, including weekly personal reminders, prompting me with key questions to consider in-between our coaching sessions. This ongoing communication kept my goals at the forefront of my decision making, as opposed to being cluttered or derailed with many day to day items. Her steady and genuine presence gave me the space to consider the perceived and real risks associated with the changes I needed to make, guiding me to develop a plan to mitigate them, so that I was comfortable and at peace with my decision to proceed with my new plan. I sincerely recommend Jessica as a Coach. Her dedication and commitment to her profession and her clients was so evident in my experience, and I expect it would be the same for others. "

Janice Gair Vice-President, HR & Corporate Services Winnipeg, Manitoba Not For Profit or IISD
FROM UNSURE TO TRUSTED COACH TO CHALLENGE MY PERSPECTIVES "Jessica 'got' me within a few short sessions. She quickly established trust and has created a safe environment for me to process my thoughts and challenge my perspectives."

Tracy Balash, ADM Aboriginal Women's Initiatives and Research, Edmonton Alberta, Canada
FROM POOR SYSTEMS TO RETOOLED AND REORGANIZED...MORE CONFIDENT "When I came to Jessica, I genuinely felt like I could not progress at my job without professional guidance. My problem was not in having a lack of motivation, but in having poor systems and routines in place. With Jessica's help, I was able to identify specific elements of my life that were preventing me from "firing on all cylinders." Now that I have retooled and reorganized under her guidance, I feel much more confident in being able to achieve my ambitious professional goals."

Shea, District Vice President Vancouver, BC
FROM INSURMOUNTABLE OVERWHELM TO LIVING IN A DIFFERENT DIMENSION OF MYSELF "Before coaching I was in a state of being overwhelmed, unsure where to start with the things that seemed insurmountable. Even just one coaching session helped to clear away the fog and bring a new focus to my thinking. As coaching progressed, I was energized and developed a renewed confidence as I tackled each issue. When I look back I am now living in a different dimension of myself which has liberated me from my self-defeating talk and criticism of self and others. Coaching helped me let go of judgments and I am truly a happier person and more fun to be around."

Connie Wollschlager
FROM LIMITED THINKING TO SUPPORTING MY CAPACITY TO TRANSFORM I can depend on Jessica to ask me bold questions that lead to clarity and ownership. She'll listen whole-heartedly and guide me to insight by holding a mirror to my word choice, tone and physiological signs. She'll create every opportunity to acknowledge my being and celebrate my progress with me. Just when you think you're done, Jessica will push you one step further because she has abundant faith in your capacity to transform.

Eva Chen, Senior Compensation Advisor, Vancouver, BC
FROM UNSURE TO UNDERSTANDING AND CONFIDENCE WITH CAREER DIRECTION Working with Jessica has given me an amazing release of pressure and I have found real clarity for my future. I know I am in control of where and when I may turn a corner in my career or even decide to stay where I am in the corporate world. I have gained confidence and understanding. I feel that Jessica has shown me the way to empowerment, and how every decision I make is my own.

Male, Construction Manager, Vancouver BC
FROM FEAR OF MY OWN POWER TO FOLLOWING MY HEART Jessica's coaching sessions have been incredibly mind-blowing and invaluable to my career and life. Her coaching style is warm, direct, and effective. Jessica's intuitive gifts matched with her practical knowledge has helped me realize which fears were holding me back from my business. I was afraid of rejection and through her gentle guidance, observations, and curiosities, she helped me unlock one of my biggest fears – the fear of my own power. Furthermore, she gave me challenges and guided me to find ways within myself to work with my fears. If you're looking for someone who will help you focus and clear your mind about your core beliefs, values, and fears then she is someone who will not only listen but also ask mind-shifting questions which will alter your perspective and bring to awareness who you really want to be. She has helped me in so many ways and I am forever thankful. Now I feel confidant in knowing that what I have to offer to the world (teaching piano to children) is valuable because doing what I love is integral to my whole being and to the world. I know I make a difference in the lives of many children and so too will Jessica make a difference in your life. It's never too late to discover more about yourself and your passions! I highly recommend Jessica's book and coaching sessions to anyone who is ready for a change – that is to follow their heart and to find their passion. Go for it! If you are reading this, then you're ready.

Donna Huang, Piano Teacher at www.happykeysmusic.ca, Vancouver BC
FROM DISSATISFIED WITH MY JOB TO A LIFE-CHANGING EXPERIENCE "Working with Jessica has truly been a life-changing experience. Through our conversations and exercises, I came to understand why I had become so dissatisfied with a job I had once enjoyed. Jessica helped me to reconnect with my core values and find the strength within myself to make changes, sometimes difficult ones, to get my life back to where I wanted it to be. I know I will revisit and utilize the tools she has given me, so that I can continue to grow in both my career and personal life. Thank you Jessica!"

Dara G., Twinsburg, Ohio
FROM AWARENESS TO REALLY MAKING ME THINK. POWERFUL COACH, AUTHENTIC, GREAT FOR OTHER COACHES "Jessica is a powerful coach. She used her energy, intuition, and provocative questions to help me gain new insights about myself. Jessica was able to use her advanced coaching skills to stretch me out of my comfort zone, really make me think, and keep me focused on my goals. The element of Jessica's coaching that I enjoyed most was her ability to create a respectful space for authentic and solution focused conversation. I am an Executive Coach myself and have no hesitation in recommending Jessica to other professional coaches. She is a gem." Top Qualities: Great Results, Personable, Expert

Brett Johnson, Certified Executive Coach, Edmonton
FROM BEING UNSURE TO IMMEDIATE BENEFITS (AFTER 1ST COACHING SESSION) "Thank you very much Jessica. I just want to say thank you again for being persistent with me when I was elusive at the beginning. This has made a huge impact in my life already and I am so excited about our coaching relationship."

Dan Freeman, Surrey BC
FROM MY PERSPECTIVE TO DISTILLING TO THE ROOT ISSUE Jessica is great for helping "drill down" into my core motivators and de-motivators, and gaining a better understanding of a given situation beyond my own perspective."

Female, Surrey, BC
FROM DAILY STRESS/CHALLENGES TO GETTING FOCUSED ON WHAT'S IMPORTANT "Through my coaching experience with Jessica I was able to focus my personal vision, articulate my strengths and discover support for my vision. I am usually so wrapped up in the daily challenges of my career that I often don't take the time to reflect on the areas that are causing me stress. As I result, I don't take the time to make decisions around what I would like to change and develop a strategy to tackle these areas. My coaching experience with Jessica helped me to focus on issues that were important to me. She helped to stimulate my thinking, look to my sources of strength, find positive solutions and push me to take action. As a result of my coaching sessions, I now have taken steps to decrease the stress load in my day to day work as well as moved toward larger changes in my career that I hope will some day result in my dream job! Jessica was a perfect match for me. Although all of our sessions occurred over the phone, I could feel her warmth and sense her smiling on the other end of the line. She listened to the stories around the issues, helped me to clarify what needed to be done and made sure that I had concrete steps to act on by the end of each session. "

Sarah Bateman, Teacher, Middle Years Shared Ecological Education Community, School District 64, Salt Spring Island British Columbia
FROM STUCK TO OVERCOMING THE INNER FEAR MONSTER "Jessica Manca at Managing Mindspaces was exactly what I was looking for in a coach. Her insights, humour and thoughtful challenging questions have opened up a world full of creativity, possibilities and successes. We have worked together to slay the 'fear monster' and have filled my 'ninja' toolbox with methods for success and staying on track. Jessica worked with me to help me get unstuck and now my business (http://www.etsy.com/shop/KnCo) is a reality not just a dream."

Kathy Plant, K&Co., Vancouver Island, British Columbia
FROM EXPLORING OPTIONS TO HAVING A NO-PRESSURE SOUNDING BOARD "I just had my first chat with Jessica regarding my career goals. She was very personable, and there was absolutely no pressure for continued services. Her desire to help people is absolutely evident. Even if you are just needing a sounding board for your thoughts as I was, I recommend contacting Jessica."

Manager in Accounting, Marshfield, MO
PASSIONATE AND COMMITTED, A STAND-OUT COACH "Jessica has always demonstrated an unbridled passion for leadership, growth, and team development. Having had many different coaches throughout a lifetime of athletics, academics, and professional organizations, I count Jessica among the very best I have known. It is her passion and commitment that differentiates her. The level of thoughtfulness and planning that she put into her coaching curriculum greatly enhanced the coaching experience. Jessica was recognized for her commitment to coaching, receiving the Coach of Year Award. This is a prestigious award that is given to a Deloitte coach who is an exceptional coach and applies the same professionalism to coaching as they do to serving clients. Jessica was a deserving recipient of this award and a stand-out performer in the organization."

IT Strategist, Ottawa ON
BRINGS OUT YOUR BEST, HELPS YOU STEP OUT OF YOUR COMFORT ZONE "Jessica is one of the most detail-oriented and quality focused individuals I've met. While most of the people who have worked with her know her for her great project management skills and positively motivating attitude, I had the opportunity to have Jess as my career coach...She has the uncanny ability to bring out the best in people, to help others step out of their comfort zone and embrace new challenges, all while having fun."

Information Management Specialist, Ottawa ON
FROM HIGH PERFORMING TO UNLOCKING MY BEST POTENTIAL "Jessica has amazing energy. She is very good at unlocking people's best potential...Totally wonderful person to work with!"

QA Specialist, Ottawa ON