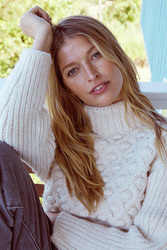 Heide Lindgren

Boise, Idaho
Health and Fitness Coach, Life Coach
Certified Personal Trainer, Behavior Change Specialist, Certified Wellness Coach
I coach women who have gone through a challenging life transition take back control of their lives by taking control of the foundation of everything: their health. Mentally Strong. Physically Strong.
Details

Boise, Idaho 83704

5612138689

Send Message
Visit Website
Hourly Rate: $100 to $150 US Dollars
Gender: Female
Training: National Academy of Sports Medicine
About Me
Are you a woman starting over in life and don't know where to begin? Do you feel like you have no sense of control? Instead of feeling overwhelmed, you can view this as an opportunity to rebuild from the ground up and participate fully in a life that you love. This is where my coaching comes in.
Through principles founded in psychology, behavior science, and fitness - plus my experience as a coach to guide clients through the concepts - I help women who are starting over rebuild their lives by first tackling the foundation of everything: their health.
My 3-month program provides the education and accountability necessary to make mindset shifts that will lead to lasting change and equip you with the mental and physical strength to create a reality that you will thrive in. We first begin with the Brain - helping you make the mental shifts necessary to bring about *lasting* change. Then we tackle the Body - creating a workout plan designed specifically based off of where you currently are and where you want to be. Lastly, you'll learn about the basics of nutrition and how important it is to support both the brain and body changes you'll be making.
I know this works 1) because of the science and 2) because I did it myself. After three simultaneous major life transitions - divorce, moving across the country, and a complete career shift - I found myself wanting to gain some sense of control over my own life since everything else felt it was out of my hands. So I took action and zoomed in on what was within my hands: my fitness. During this time, I received my BA in psychology from Columbia University and went on to educate myself as a Certified Personal Trainer, Behavior Change Specialist, and Women's Wellness Coach in order to make the changes I wanted to see in my own life. Now, I want to help you do the same.
Reviews
3 reviews (5.0)
After a lifetime of struggling to manage my goals and aspirations I'm seeing a new way to accomplish life long dreams thanks to Heide.

Stacey O
Little did I know that working with Heide, I was about to embark on one of the most magical journeys of my life. Heide is gifted. Her eloquence, thoughtfulness, insight, and unwavering support are unparalleled and always delivered with love. She has helped me create some tools of discovery and helped me to find the kind of person I always knew was inside but didn't have the agency to embody. Working with Heide is a valuable gift I have given myself, and that gift continues to expand and unfold in the most delightful ways - it has been life-changing!

Rosie R
This program works! Heide guided me to change the ways that I think about doing things I need to do (but dont want to). I have desired to make some changes in myself for so long but constantly failedand NOW I am thrilled to have such great results! I am able to move more freely and do more activities without the pain/trouble I was having previously.

Sharon Thompson