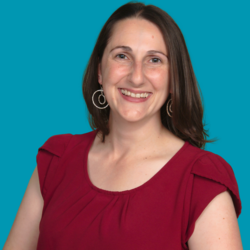 Erica Buchholz, Ph.D.

Washington, District of Columbia
Career Coach, Life Coach, Executive Coach
PhD, Applied Developmental Psychology
Are you ready to find a new job or transition to a career that you love? As an experienced career coach, I'll help you identify your unique skills and navigate the process with confidence.
About Me
Are you tired of feeling stuck in a job that doesn't fulfill you?
Do you long for a role that allows you to use your unique skills and talents to make a bigger impact on the world?
If so, you're not alone. Millions of people find themselves in jobs that are unfulfilling, underpaid, or both. But the good news is that it doesn't have to be this way.
With the right guidance and support, you can find a job that you love and that pays you what you're worth.
That's where I come in. As a career coach with a Ph.D. in Applied Developmental Psychology, I have helped hundreds of clients land better-paying jobs and roles that make a bigger impact.
I understand that job searching can be a daunting task. There are so many factors to consider, and it can be difficult to know where to start. But I'm here to help you every step of the way.
When you work with me, we'll start by identifying your unique strengths and talents. What are you passionate about? What are you good at? Once we have a good understanding of your skills and interests, we can start to develop a personalized plan to land your dream job.
We'll also work on aligning your career goals with your values and interests. What's important to you in a job? Do you want a role that allows you to work from home? Do you want a job that gives you the flexibility to travel? Once we know what your ideal job looks like, we can start to target our search accordingly.
I'll also teach you how to write effective resumes and cover letters, and how to ace job interviews. I'll also provide you with support and encouragement throughout the entire process.
If you're ready to take the next step in your career, I invite you to book a consultation call with me today. We can discuss your goals and challenges, and I can develop a personalized plan to help you achieve your dream job.
Click to book your consultation call today.
Reviews
3 reviews (2 verified) (5.0)
I am so grateful that Erica approached me when I submitted my information on Noomii while looking for a career coach. I was looking for a new career path, I needed a big change in my life and Erica supported and informed me every step of the way. She is an amazing listener and catered her coaching techniques to my needs. Her sense of empathy and compassion combined with her professional experience, knowledge and wherewithal were paramount in my own development. She not only provided encouragement and suggestions but also resources and guidance to help me discover what I needed to move forward. And it was a success! I now have a job and a career path with other prospects on the horizon. It is all thanks to to the coaching I received from Erica Buchholz. Highly recommend!

Nathan K.
Her positive and excited mindset helps motivate me to achieve success in following my passion. I would highly recommend working with her.

Leslie
Erica is an absolutely PHENOMENAL coach (and I should know because I'm one, too). She is patient, gentle, accepting, and a reliably soft place to land, but she doesn't coddle, play safe, or let me stay small. No matter what we talk about -- career, parenting, organization, relationships -- she helps me come up with great ideas to move forward and makes it ok that I am where I am. She's an amazing mix of funny, compassionate, deep, and real, and I would give her a hundred stars if I could. Work with her. I'm serious. You won't regret it.

Kate