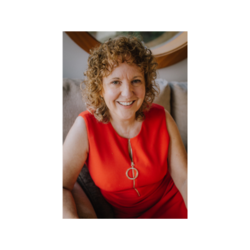 Caterina Barregar

Vancouver, British Columbia
Relationship Coach, Life Coach, Spirituality Coach
Relationship and Empath Coach
I help people to raise their self esteem for better relationships. I help clients to overcome toxic relationships, get their self confidence back, and learn to love their life again.
Details

Vancouver, British Columbia V6B 1L8

778-877-0682

Send Message
Visit Website
Gender: Female
Training: Erickson Coaching International
About Me
I am a Solution Focused Relationship and Empath Coach.
I work with people who are successful, but for whatever reason have been in difficult relationships and want to heal from them.
Together, we will work on mindset, self esteem, heal your inner child, move past toxic relationships, forgive, practice self care, get your needs met, Learn to love your life again, and never look back.
In addition, I teach empaths, highly sensitive and intuitive people how to navigate their gifts and talents.
Imagine a life of peace, harmony, freedom, joy and love.
Let's begin the journey to back to love. It all begins with you.
I have many more testimonials on my website. You can find them under the testimonials for both coaching and for reiki. Thanks.
From my heart to yours.
Caterina
Reviews
30 reviews (5.0)
"So often when a crisis hits us, we need a helping hand right at that moment. Caterina's remarkable energy work and remote Reiki make this possible for her clients. She has an extraordinary ability to reach out and heal, comfort, guide, and soothe. Anyone who has an opportunity to work with this intuitive and delightfully loving healer should take that step." Vancouver Island, British Columbia

Retired Business Owner
"Caterina has amazing energy. Using a soft-spoken and youthful voice, there is power in her words, whether in person or via long distance. While always focusing on the strength of self-love, I was always surprised during our coaching sessions how Caterina could help me identify key issues and common threads that I needed to work through. Through the chaos of daily issues, it was so valuable to have her help me connect with my heart with the goal of finding my true self."

GT, Business Owner - Vancouver, Canada
Your Hope Gives Everyone Hope!

Business Owner - British Columbia
Let's face it, every once in a while we all feel a little stuck. Often we have the ability to help others, but we are not necessarily able to see clearly to help ourselves. The whole, "can't see the forest for the trees" syndrome. When we help and advise others it is because we can stand back and see the big picture. Having trouble seeing the big picture? Well recently I have had some sessions with life coach Caterina Barregar of Imagine Life Coaching and I can say that she is truly AMAZING! If you are looking for a life coach, I highly recommend getting in touch with her for a session... or a bunch of sessions for that matter. You will be glad you did! PS ~ Don't let the fact that you are in different part of the country stop you! Sessions can be done over the phone. :-)

Celebrant, New Brunswick, Canada
I wasn't sure what to expect when I started Life Coaching with Caterina. I knew I wasn't happy with my life, and was even considering leaving my husband. Through professional, and compassionate, coaching Caterina lead me through a series of deep conversations that resulted in self-created Action Items. Each week we tapped into my goals in life, that week, and even that day. I am proud to say, I feel content with my life, am excited to be married to my love, and look forward to the future! Thank you Caterina, you have a gift. Vancouver Island, Canada

ASL Teacher
I was hesitant to begin with a Life Coach. I wasn't sure how it would work, especially doing it on the phone. Once I started working with Caterina, however, I saw that the distance made no difference and my relationship with her was as immediate as if we were in the same room. She is all of the things that are said in the other testimonials: empathetic, patient, supporting. But what I appreciated was her firm encouragement to keep learning, trying new things, new approaches. To be accountable. I feel that she's given me an excellent toolbox of strategies that will help me going forward.

Retired lawyer, Edmonton, Alberta Canada - Noomii Client
I have a lifetime of experience in back-sliding. Only until the last few years have I been able to take 3 steps forward… and only 2 steps back (for a grand total of 1!). Mini victories for sure. To keep myself in a forward trajectory, I contacted Caterina and was able to work out a plan to fit my needs. To my relief, we were able to put in motion a step (forward) by step plan to keep me moving without the usual back-sliding. Thank you, Caterina, for giving me the vision of a "new reality" I will definitely be taking that onward and forward for many years to come.

Teacher, Austin, Texas
"A coach that can move you from ideas and intentions, through actions, to real results and rich rewards is worth her weight in gold. Caterina Barregar is that coach! I've experienced this with her as a Personal Coach and also as the President of our Holistic Chamber of Commerce chapter in Vancouver/Richmond. So happy to have her on my team, in more ways than one!

Camille, Founder HCC, California, USA
Thank you for everything you do & stand for. I look up to you so much & my life is better because of you.

NK, International Model - Melbourne, Australia
You have made an incredible difference in my life just by being such an inspiration. You are a trailblazer. I can keep moving ahead, because I can see that you have already done it. Thank you. I love you. Keep doing this awesome work and making such a great difference for so many people.

Jill, International Advanced Hypnotherapist, Tsawassan, British Columbia
When I signed up for coaching with Caterina, I really didn't know what to expect. However, in a direct yet gentle way, she helped me to prioritize my goals, and see what might be preventing me from achieving them. Her straightforward approach meant we got a lot done in an hour. Not only did I receive solid business advice and insights, but also some powerful Reiki. Even after one session, Caterina's skill in weaving the practical, visible aspects of life with the subtle, energetic ones inspired my confidence and trust in her ability as a coach and healer.

Celina, Copywriter, Vancouver, BC
"I met Caterina by being "in the right place at the right time" and that was my first indication that she came into my life for a reason. At that time I was struggling just to keep a seat at the back of the emotional roller coaster ride called "infertility". I had tried counseling but didn't feel I was making progress. However, after my very first session with Caterina, I could feel the weight being lifted and a renewed sense of hope creeping back in. She knew immediately where I was at emotionally and physically using her natural abilities. After follow up sessions I (and others around me) noticed positive changes in my mindset and overall energy levels. Caterina has not only helped me on my infertility journey - she has helped me connect with the past, improve my relationships and career in the present and look forward to the future with hope. Caterina truly has a gift for connecting with and healing her clients in a gentle way, offering the right suggestions for action and reflection. I'm very grateful to Caterina for her help and would recommend anyone struggling with emotional or physical problems to pay her a visit - you will get more than you came for.

Raegan, Analyst, Calgary, Alberta, Canada
Caterina Barragar is the real deal! I had tried Reiki out in the past, and although I always felt calm and relaxed afterward I had never felt that the practitioner had really "seen" me. Caterina's sessions are completely different. She welcomes you like an old friend and is one of the kindest and most loving people I have ever met. Her sessions are truly a collaborative process. She uses her incredible intuition skills to ask you laser-pointed questions, and then from the answers you give, she guides the energy to where it can help you the most. You leave feeling lighter, happier, and more balanced. But the big payoff comes after having a number of sessions with her: authentic transformation. Thank you,

Lynn - Retired, Salt Spring Island, British Columbia Canada
Caterina is an incredible coach always solution oriented, dynamic, unconditionally welcoming and fairly accompanying. She is a very skillful and talented person."

OE, Manager, Versailles, France
I contacted Caterina because I needed some guidance in my life. I had been through a lot and I wanted to feel confident again. Through the time that we worked together, she gave me techniques to help me refocus my energy. She supplied me with the tools I needed to gain my confidence back and to continue on my journey of self-affirmation. She is a wonderful life coach and I would recommend her to anyone!"

- KC, University Student - Las Vegas, NV USA
I agreed to give life coaching a try as I was struggling and willing to accept outside viewpoints. I am so glad I did!! Caterina's expertise helped me navigate through issues I didn't even know were bothering me. I was very surprised by her findings and quite pleased with her professionalism throughout the process. Thank you, Caterina!"

Nanette, Nurse, Winchester, Virginia, USA
Caterina truly guided me through some of my life's more unhealthy experiences and I came out the other side with a much greater understanding of why I am who I am. And in spite of myself, I am actually able to avoid situations that are not good for me. I can see some positive results and now look to the future I am setting goals of what I would like to see for myself. Thanks, Cat! You Rock. Highly recommend having her in your life. - AMcL - Vancouver, B.C.

Andrea, Manager, Vancouver, Canada
Life coaching with Caterina was my first experience with coaching and I wasn't sure what to expect. Caterina's approach and style was very calm and comforting yet very effective and she very quickly managed to put me at ease. Throughout this process, I managed to learn a great deal about myself. I began to understand how my own thoughts and beliefs have paved the path I have chosen. How certain patterns have kept me from doing what I want to do. How I have kept myself from being all that I could be. So many insights...so many revelations. So much work is still required, but how empowering to know that I have the ability to shape my destiny. Now with Caterina's help I have the tools as well. I would recommend Caterina and Imagine Life Coaching to anyone who is seeking to improve any aspect of their life. She not only has the academic qualifications but also the natural gift to help you understand you. For being a part of my spiritual journey, I thank you Caterina. Caterina Barregar is a wonderful person, a gifted healer and a professional in all respects. I highly recommend her for your organization. I first met Caterina through a course that I was teaching. Over time we somehow managed to stay connected, and through this connection I turned to her for personal coaching and Reiki sessions. Caterina has a high level of integrity. She is honest, trustworthy and provides a very safe and loving environment. I have recommended Caterina to friends and colleagues in the past and will continue to do so in the future. She has trained well in her field, but she also has a natural gift for healing which can be hard to find. I have worked with her for a couple of years now and have seen a tremendous shift in how I view myself and others. I feel safe with Caterina and trust that she is the real deal. I trust her enough to take my children to her. That should say it all! To the best of my knowledge, Caterina is always in compliance with all laws and regulations. She is a person of strong ethics and integrity.Blessings.

Jas, Realtor, Vancouver, Canada
I have worked with Caterina for over a year now on various issues. Her coaching is inspiring and gives you steps and paths to follow to come into your own true power and spirit. This combined with her reiki has helped to conquer many fears and start to take steps to build an even more incredible life.

Kate, Registered Massage Therapist, Surrey, BC Canada
Thank you Caterina Barregar for the session today. You are my ambassador of embracing the human experience to live a life of Joy, Success, and Legacy. Each time we connect it is at the crossroads of a major breakthrough. You open my eyes to see what is truly within and the art of living a life of congruence that reflects it. You guide me through my own human experience to wear my truth proudly. I am eternally grateful for your generosity, support, and wisdom. Taking that deep breath... The best is yet to come!

Suzanne, Business Owner, Naples, Florida
Had the pleasure this morning of working through some of my recent events, spiritual messages, and energetic prompts with Caterina Barregar. So much came clear about recent events, about the call I am being invited to answer just now, gifts I've been denying... still feeling resistance. But knowing that is natural and right as part of the experience. Thanks to you my dear Caterina for that space and insight you offered so brilliantly! you are so much more than a spiritual practitioner, so much more even than a miracle worker. You're a gift bearer who has blessed me with your gifts in more ways than I have yet to discover. I am filled with gratitude and love.

Dixie, Writer, St. Louis Missouri, USA
Caterina is very intuitive, she often 'senses' what is happening with me and helps me to identify the root of the problem or issue and addresses it head-on. She is kind, she motivates me with a kind and gentle heart, and never pushes beyond what I'm able to handle. She is a healer. I am absolutely in awe of her ability to deliver a powerful reiki session across many miles over the telephone. Caterina most definitely has integrity. I have felt safe in her care and am able to freely share my thoughts and feelings without any fear of judgment or ridicule. I trust her with my life. Caterina's coaching skills are very effective. She has helped me through many difficult personal issues, but she has also been very beneficial to my business. I am an owner/operator of a small business, and she has been integral in helping me to set and accomplish my business goals and objectives. As a business owner I am often faced with decisions to make and having someone like Cat available who can help me to look at situations objectively and make sound decisions is worth more than I could ever say. Not only would I recommend her services to others, I quite regularly do. She truly has a gift. She has so greatly improved my quality of life over the past year that we have been working together that I have become a raving fan, and promote her to everyone I know.

Angela, Business Owner, St. Andrews, New Brunswick
Caterina has the ability to see through your words and into your deepest desires. She has guided me to see so much more about my self, after many years of other work. Caterina has many incredible gifts and a massive desire to help people feel powerful. I feel it every time we connect. After the first few moment of chatting with her the first time, I knew I needed her in my life. Her precision to assess your needs will blow your mind. If you are lucky enough to have crossed paths with Caterina honor yourself and work with her. You'll be so glad you did!

Cindy, Business Owner, Vancouver, Canada
Caterina has helped me in a way I've been looking for my whole life, no one has had the understanding and empathy and supportive energy she does. I thank Caterina from the bottom of my heart for everything she has done to listen to me and help me. At this point, she has my unending support and deep respect. Her understanding of my life condition is impressive beyond belief. Now I understand and truly believe she is gifted. I am not ready or willing at this point to go to someone else to discuss my life story again, especially when I've made such wonderful progress with Caterina. Thank you.

John, Nuclear Scientist, Physicist, Florida, USA
I had the pleasure of working with Caterina for 7 months. I was going through some personal challenges and starting a new business. Both are intertwined and equally important. Caterina helped me overcome my personal difficulties using visualization techniques, meditation, breaking through mental blocks and years of outdated beliefs that did not serve me. She gave me the confidence and tools to move forward in my life and the courage to chase my dreams. She was my cheerleader. We meet people for a reason. If not for Caterina I probably would still be stuck in my self-doubts and feeling I don't deserve what I truly want in life. From the bottom of my heart, I thank you, Caterina. You made me feel beautiful from the inside out and the outside in.

Joanne, Event Planner, Calgary, Alberta
Caterina has super powers! I have been fortunate enough to work with Caterina and would recommend her to anyone looking to heal, connect, find strength and guidance. Caterina has this amazing gift at connecting with your heart, calming your mind, body, and soul. She is also an incredible cheerleader, truly one of a kind.

Kristal, Country Singer, USA
They say that when the student is ready, the teacher will appear. I met a great gal in March 2013 while I was thinking about the idea of a life coach. Through conversation, she referred me to Caterina. While I anticipated that a life coach would help me do more and achieve more, I hadn't entertained the idea that I might learn to LIVE more. My journey with Caterina Barregar has been full of ups and downs, twists and turns, good days and bad days, but she has been with me every step of the way. She has held my hand and helped me to hold my head high. She has and continues to teach, guide, explore, and love me to a better version of myself. She has helped me to accomplish so much more than I ever could have imagined. If you are not living your best life, you owe it to yourself to embark on a journey with Cat. Love you to the moon and back!

Angela, Business Owner, Slave Lake, Alberta
Over the last few months I have worked with Caterina dealing with a situation that I have been struggling with for quite some time.....I want to share that during our time together I was able to freely discuss my situation and never feeling judged.so easy to talk to you. We all know that there are times we need to set boundaries in our life to have good relationships. Especially with those we love .Before working with Caterina, I knew this,but could not fully set these boundaries.....let alone see them through.With her coaching, I was able to set some boundaries, and, continue to keep my word to myself that they must be respected..Working with Caterina I learned that when our boundaries are not respected, we are being disrespected. Thank you for your insight and for making our time together so valuable.

Myra, CEO, Vancouver, Canada
Caterina is able to strike a unique balance of careful listening and sharing her wealth of experience. Her coaching I believe, is the start of my journey into a different life. Sometimes we know what we should do in our hearts but don't make the necessary changes because of fear, shame, pain, and guilt?. I am learning to take better care of me, loving me, and setting? boundaries for me. Caterina is helping me set the foundation for this growth and success.

Christine, Banker, British Columbia, Canada
Caterina's gentle guidance began for me long before I ever formally worked with her in a coaching capacity. I can personally attest to her strength as a guide who helps you to determine your best path. The path is always there; Caterina helps you to clear away the muck so that you can see it for yourself. Our formal coaching sessions commenced nearly 10 years after we first met, during a time where I was struggling with self-confidence and anxiety as many good things in the present and painful emotions from my past seemed to collide. Caterina provided me with the tools that resonated with me in order to help me understand how to manage this. Through powerful visualization techniques, journalling prompts and meaningful conversations, I was able to lift myself out of a cycle of anxiety and learn tools to halt those that might emerge in the future. Thank you Caterina. I feel much stronger in myself today and am more graceful with those that I love then I did prior to us initiating our coaching relationship.

Andrea, Teacher, Calgary Alberta, Canada