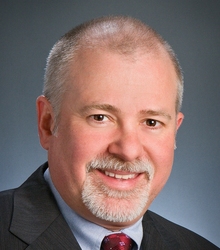 Terry Hildebrandt

Montrose, Colorado
Executive Coach, Business Coach, Leadership Coach
MA, PhD, Certified Evidence Based Coach from Fielding Graduate University
I coach motivated, visionary executives and managers to fine-tune their leadership, improve organizational effectiveness, and lead organizational change. 35 years of business & coaching experience.
Details

Montrose, Colorado 81403

+1 720-318-6625

Send Message
Visit Website
Gender: Male
Training: Fielding Graduate University
About Me
Dr. Terry Hildebrandt is a catalyst for individuals and organizations to realize their full potential by providing coaching, facilitation, and organizational consulting. He equips you with the self-awareness, tools, and processes to reach your goals.
He has worked with the leaders of global business units to design and implement organizational change initiatives resulting in increased revenue, greater market share, improved executive team effectiveness, and alignment of organizational culture with new business strategies.
Terry's expertise includes: Leadership Development, Process Development, Strategy Development, Innovation and Creativity, Organization Design, Integral Theory and Practice, Organization Culture and Change, Diversity and Inclusion, Team Development and Effectiveness, Mediation and Conflict Management.
Terry has over 25 years of coaching experience and 35 years of business experience. In addition to leading his own business, Terry is the Director of the Evidence Based Coaching Program at the Fielding Graduate University. Prior to starting his own firm in 2008, Terry worked at Hewlett-Packard for over 22 years where he served in several positions in engineering, management, and master-level internal consulting/coaching. He has worked in Asia, Europe, Latin America, the Middle East, and the United States.
Terry received his PhD in Human and Organizational Systems at the Fielding Graduate University. He also holds an MA in Organizational Design & Effectiveness, an MA in Human Development, and a BS in Materials Science from Rice University. Terry earned the Fielding Certificate in Integral Studies and the Evidence Based Coaching Graduate Certificate.
Terry is a Master Certified Coach (MCC) with the International Coach Federation (ICF), certified Master Corporate Executive Coach (MCEC) with the MEECO Institute, certified Evidence Based Coach, and Social & Emotional Intelligence Coach.
Reviews
13 reviews (5.0)
Terry has worked hard to help Out & Equal create a quality Train the Trainer program for our Building Bridges LGBT Diversity training for the workplace. He is detailed orientated and is able to present complicated subject matter with ease.

Pat Baillie, Director of Training & Professional Development at Out & Equal Workplace Advocates, San Francisco, CA
The Colorado Small Business Development Center Network (SBDC), a division of the Colorado Office of Economic Development and International Trade, engaged Terry to help them develop a Network strategic plan. I attended a two-day Balance-Card workshop that Terry facilitated on behalf of the SBDC. Given my management consulting background, I was impressed by Terry's process—both the pre-work he conducted beforehand and the actual workshop facilitation. By the end of the two days, Terry guided 15 plus leaders to develop a working-strategic plan comprised of actionable goals, tasks and timelines for completion. Any organization desiring to develop a mission, vision, short-term, or long-term strategic plan that is straightforward, and yields a dynamic, actionable outcome, should consider Terry Hildebrandt to help lead this effort. I found Terry's style highly effective and refreshing as he elicited individual and group participation easily and steered the group to achieve their objectives.

Jan Cook, Director of Administrative Services, Marketing and Communications, Colorado Office of Economic Development
I retained Terry to work with one of our IT leaders for a number of months. The leader found value in his techniques, experience, and approach. Terry was able to recognize the goal orientation and analytical nature of the leader and created a Development Plan that mapped accordingly.The leader remarked that Terry was knowledgeable, well-respected, and had a very comfortable approach/style.

Evan Roth, Chief Learning Officer - Nelnet, Inc., Denver, Colorado
Terry has been my executive coach for several years and has helped me become a better leader and discover more effective ways to work with my team. He has also helped me identify and focus on new personal and professional goals. He is professional, knowledgeable and personable. I highly recommend Terry

Deb Pollock, Vice President of Development, Denver, Colorado
I asked Terry to help me with several development objectives as I took on a new role at HP, particularly around communicating with executives, developing influence within the organization, and visionary leadership. Terry was able to help me understand my thinking style and the styles of those I need to communicate with, and help me see how to bridge between the two. The insights I gained through working with Terry were fascinating and compelling, as they helped explain many past and present experiences and provided a way to move forward. Terry also observed my discussion facilitation skills in action, and during the course of our sessions, gave me a number of tools to use on an ongoing basis to be more effective in my role as a technical leader. I recommend that anyone who is interested in positive, effective change engage Terry.

Grant Warrington, Software Architect at Hewlett-Packard Company, Colorado Springs, Colorado
I have worked with numerous coaches over the years and talked to dozens more. Terry brings a lot of experience and education to the table. Very few coaches offer as many tools and structures that are supported by research and practical application.

Stephan Wiedner, Co-Founder of Noomii, Vancouver, Canada
I worked with Terry Hildebrandt in 2009 to design and implement a personal career change. Terry is thoughtful, knowledgeable and professional. I consider his guidance and input into my work to have been essential. Prior to that experience, I worked with Terry at Hewlett-Packard, utilizing him for organizational design work. Terry excelled in that capacity as well. I highly recommend Terry, both for personal coaching, and also for organizational work with larger teams.

Alice Kirby, Manager, IPG Research Alliance, Corvallis, Oregon
I worked with Terry on a strategic vision intervention recently. I found that his organization development skills and knowledge to be superb. His choice of interventions, group process skills, and coordination of the event were excellent. As a result of this process, the firm has a solid foundation to grow and develop.

Roland Ramadan, Management Development Training Specialist at Fidelis Care, Denver, Colorado
Terry's ability to imprint the wisdom he's gained through his myriad of educational and practical experiences is literally "amazing!" His eloquence, creativity, role playing and other teaching abilities allowed a group representing a broad spectrum of businesses, backgrounds and interests to each gain new understandings and abilities that will benefit us in our future business relationships. The seminar that you conducted for all of us at our Denver Chamber Leads Group C meeting was very stimulating. Most importantly, I wanted to communicate to you that it was your passion, enthusiasm, sense of humor and general good will (as well as knowledge) that made the seminar so meaningful. I know that everyone else in the group felt the same way.

Russ Simpson, Owner, RCS Enterprises, Denver, Colorado
I was able to work with Terry on a team-building and organization exercise. It was extremely helpful and accomplished a lot. This was a group setting, but I would also recommend him for individual work as well.

Nell Rivera, Director and Event Planner, Stellar Events, Denver, Colorado
I was in a group of executives and small business owners that Terry presented a workshop to. The workshop was focused on lead generation and how to increase business by building a professional network. Terry's approach was unique and creative. Each individual that participated in the exercises that Terry supervised seemed excited and eager to apply their newly acquired knowledge in their own field. I personally found the time to be well spent. I am confident that using some of Terry's suggestions I will be able to continue to grow my own business. I would recommend Terry to anyone needing group or individual coaching. He was very knowledgeable and a pleasure to work with.

Blue Grimes, President of Out of the Blue Screen Printing, Embroidery & Promotional Products, Denver, Colorado
Terry is an excellent facilitator and experienced coach. He helped me in dealing with difficult issues. He also led several dynamic workshops with my team by going through the Margerison-McCann Team Management Profile and the MBTI. My team found these workshops helpful by aware of each other style and learn how to work effectively together.

Megan Steadman, Software Quality Engineering Project Manager, San Diego, CA
We've hired Terry several times to deliver a Myers-Briggs training session as well as a session on Conflict using TKI for our Leadership Development Program. He's done a tremendous job each time and we've gotten very positive feedback from the participants. Terry is great to work with, brings a lot of value to our program each year and his expertise in these areas has helped many of our participants grow their leadership skills significantly. I highly recommend Terry for any and all organizational development consulting needs. August 18, 2010

David Fisk, R&D Manager at Hewlett Packard, Plano, Texas