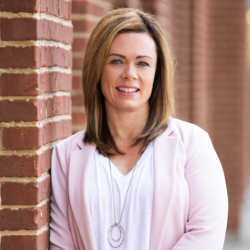 Sandy Robinson

Madison, Alabama
Health and Fitness Coach, Life Coach, Business Coach
Integrative Health Practitioner, Sports Psychology Coach, Personal Trainer, Life Coach, Business Coach
I specialize in taking ambitious women and elite female athletes from where they are to where they want to be.
Details

Madison, Alabama 35758

256-617-2127

Send Message
Visit Website
Hourly Rate: $150 to $200 US Dollars
Gender: Female
About Me
In the fiercely competitive realm of sports, I've carved a niche as a transformative force. My diverse certifications span from Integrative Health Practitioner to Personal Trainer, Sports Psychology Coach, Life Coach, and Business Coach, allowing me to provide a comprehensive approach to high performance and well-being. While I passionately serve ambitious women from various backgrounds, my expertise shines brightest in mental performance coaching and team-building for elite athletes.
From my base in Madison, Alabama, I seamlessly blend cutting-edge sports psychology techniques with cherished Christian values. The outcome? Strong, united teams and mentally resilient athletes ready to tackle any challenge. My approach zeroes in on actionable strategies athletes can adopt to break down psychological barriers, sharpen their focus, and elevate their overall performance both on and off the field.
Through tailored coaching sessions, immersive workshops, and targeted team-building exercises, I've had the privilege of guiding numerous sports teams and individual athletes towards unparalleled success. My coaching philosophy transcends mere physical fitness and nutrition; it dives deep into the mental facets vital for long-term achievement in the athletic world.
Whether I'm assisting an up-and-coming athlete to conquer mental obstacles or nurturing team spirit for peak performance, I'm wholeheartedly committed to reshaping the athletic narrative in Madison. With me, it's not merely about reaching the pinnacle of success—it's about broadening the horizons of what's achievable.
Reviews
2 reviews (1 verified) (4.5)
Sandy is super great at helping you find your passion and keep your personal life balanced with your business life. Highly Recommend!

Lisa Jean
healing journey! After my health diagnosis I wasnt sure how to safely exercise and heal. Sandy has helped me find a way to do this while also learning how to give myself grace in the process. Love her exercise coaching, her podcast, and her heart to help others!

Jen