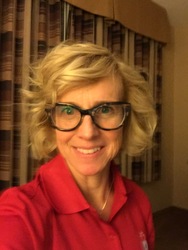 Norma Lachance

Westbank, British Columbia
Life Coach, Relationship Coach, Health and Fitness Coach
B.Sc., B.Ed.
I work with successful women who are ready to turn up the volume on their lives with balance and fun. Balance lifestyle coaching with Work In Progress is the key to operating on all cylinders.
About Me
I am a professional Life Coach who specializes in personal growth, relationship and career coaching, and I maintain a private practice in Kelowna BC.
With 20 years of racing and training for triathlons and marathons, I have managed to raise my children, author books on mathematics and teach from kindergarten to university. Work In Progress combines my passion for empowering women to their potential with my commitment to an active lifestyle.
I am a collaborative, solution-focused Life Coach. Through this approach, I provide support and practical feedback to help my clients effectively address personal life challenges. I also integrate coaching techniques and helpful assignments to offer a highly-personalized program tailored to you. With compassion and understanding, I work with you to help build on your strengths and attain the personal growth you are committed to achieving.
Reviews
2 reviews (1 verified) (5.0)
Jodi
Working with Norma as a life coach has helped me realize my ultimate potential as a woman, entrepreneur, mom, and athlete. Her spot-on coaching has been incredibly valuable in motivating me to have clear intentions, take action, and live my life deliberately (instead of just letting life happen to me!) Her vast life experiences as well as her infectious attitude about taking charge of your own happiness, has been crucial in teaching me how to navigate the obstacles that stand before me in order to get to where I want to be! Norma has helped me discover the things that matter the most to me and has been critical in helping me discover my true self and purpose and what is best for ME moving forward!

Joanna Kanow, Telluride, Colorado