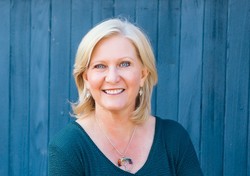 Marla Williams

Seattle, Washington
Life Coach, Business Coach, Career Coach
BA, Author, Certified Life Coach, Hypnotherapist, NLP & TLT, Psych-K, Professional in Human Resources (PHR), Organizational Development-UW
Are you, your team or company struggling? Do you feel stressed, overwhelmed, or stuck? Do you or your team experience too much chaos and change daily? Let's transform you, and your team!
Details

Seattle, Washington 98282

425-985-3398

Send Message
Visit Website
Hourly Rate: $200 US Dollars
Gender: Female
About Me
Stuck in your life, career, or business? I guide entrepreneurs, professionals, and leaders out of stress, overwhelm or unhappiness and through my groundbreaking process to discover your gifts and forge your own unique path. If you seek more happiness, purpose & success in your life and career, I am a perfect match for you. My breakthrough system will help you recognize your calling and design your strategy to develop your desired career or life.
My system will take you through an excavation and discovery process to help you discern your Defining Natural Attributes, which are key to ultimate success and happiness. Be confident you will have extreme clarity around who you are and what you are meant to do in this world, allowing us to design the perfect life, career, or business for you. Know that by the end of the process, you'll be well ahead of where you would be on your own.
My clients...
• are happy and successful and doing what they love.
• have more balanced, meaningful, and purposeful lives where they know they are making a difference.
• have figured out how to convert their passions, gifts, and dreams into fulfilling careers.
• started or improved their business that has been manifesting in their mind for years.
When you hire me, you get...
1. A Trailblazing, Pioneering Expert - A natural at starting/building successful companies/programs and helping others do the same. It's what I do. With 25 years of groundbreaking, game-changing experiences, you can rest assured that I will help you take your dreams to a higher level in less time.
2. Intuitive Masterminding - Leveraging my strategic business-building experience with my strong intuitive ability, I provide my clients with deep intuitive insights and feedback that will lead to greater happiness and success.
3. Unwavering, Non-Negotiable Belief in You - Your ability to successfully forge your own unique path.
You've got a trail to blaze; request a free consultation.
Reviews
19 reviews (1 verified) (5.0)
I really liked that she knew what she was doing and was very confident that she could get me out of my current situation and into a better place.

Andrea L Wong
Marla is a miracle worker. I was a mess when I found her. I am a small business owner and craftsman, and I was drowning in impostor syndrome as well as all kinds of anxiety and depression. I. Was. A. Mess. Marla helped me to unlock my potential to be happy in my work and in my life. She helped me to be a better boss, a better father, a better husband, and most importantly, a better companion to myself. I would STRONGLY recommend working with her to achieve your ends, and trusting her process. This stuff works!

David P
"I just wanted to say how much I have appreciated all your hard work over the last few years. You walked into a war zone and helped bring about order in a short period of time. Just thinking of the company two years ago, we looked totally different. Over the two years working with you, you have really helped me to see myself as a different person. I think you mainly did this by demonstrating to me confidence and by giving me positive encouragement. You are a great example of a confident leader combined with being extremely optimistic. I learn mainly by watching others, so being able to observe you in action has helped me to change and become more like you in many ways. I now find myself giving compliments much more often now and discovering how good it makes you and others feel when you find the good in them. You have modeled well calm under stress, walking in confidence, persevering and continuous learning. I am amazed at how you jump right in and learn all that you need to in order to become an expert. I think you have learned that expertise is excellence. When talking to you each week, it feels like Jedi Knight Training. It is just like going to Yoda for coaching and training. I look forward to the call every week as it is now my most treasured time. You are the strongest person I know and listen and learn objectively without ever crumbling or weakening. I learn more from you every week than I have from anyone before. I also find that after every call something stands out and rings true to me over the next few days and the impact of that enlightenment lasts most of the week. I would say that a 1-hour of a call with you is followed by 7 days of reflection and change. Thank you so much for all that you do. It is life changing! Thank You for all that you have done for the Company these last two years. You helped keep it together and taught me many things. I am a better man because of your care for people and your ability to heal. Thanks for helping to heal my soul!"

Dallas, Company Owner, Seattle, WA
"When I left my previous employer, I was in a very unproductive state of mind and I needed to work on that in addition to finding a great next job. Thank goodness I found Marla. She is a great heart-based coach and quickly helped me find my center and re-articulate my career values in a way I never have before. It is no coincidence that once those things happened I started to get traction with a number of interesting companies before finally landing on a fantastic new opportunity. The new skills I now have after working with Marla will be of use for the rest of my career. "

Matthew Smith, Sr. Level Product Manager
I have known and been working with Marla for approximately 9 months now. From the very first phone conversation we had, I felt as if Marla completely understood the very soul of who I am. It was at a time in my life where I felt much anxiety over my career and home situation. After talking with Marla, I felt a sense of calm and peace, knowing that Marla and I would work together and that I would find my true happiness. The insight and knowing that she has into a life and a situation are truly gifts that she uses from the heart. As a result of Marla's help, I have had three amazing high-level job interviews, where I know I did an outstanding job! And I just accepted a job offer that is a good fit for me. She has helped me feel confident and prepared going into my interviews and conversations. Not only that, but she continually reminds me of the need to be authentic to myself. This is invaluable to me, as I am by nature a person who puts others' needs before my own. In summary, Marla is amazing! She inspires me and keeps me on track and is helping me meet my goals.

T. Brazier, MD
I was so fortunate to work with Marla Williams at a time when I needed it for the past several months, and was feeling stuck. With her skills, Marla uncovered the blocks that were holding me back and keeping me stuck while providing excellent tools to shift them at a deep level allowing me to heal and move forward in life. Marla helped me learn to get out of my head and into my heart. I am so much more in tune to what feels right for me now. I have learned to stop trying to push square pegs into round holes. I have learned to quit trying so hard and how to allow what is meant to be. She taught me to listen to my inner wisdom and now I have so much more clarity on who I am and what I should be doing in this world and am finally beginning to build my business in a way that feels good. I benefitted greatly from Marla's coaching services and recommend her highly. Marla is a warm and generous human being/coach.

JB, Coach/Business Owner, San Francisco, CA
Marla has powerful insights into how to help her clients. She helped me not only with strategizing for my small business, but in releasing my blocks to creativity. She had a magical way of honing in on exactly what the next steps I needed to take were, and what was preventing me from taking those next steps. She is enthusiastic, supportive, and positive yet real, clear and honest - a valuable combination in a business coach as one has to maintain the balance between dreams and reality when creating a business. Marla's business background is also evident as she provides very saavy and concrete advice in how to maneuver the small business world. Marla's coaching is a great investment for someone who wants to succeed in the business world - as she offers a holistic approach that will take one further than just a one dimensional approach. Thanks so much Marla!!!

Graciela Dyangko
"I am working a lot less hours (almost ½ of the hours I was working before) and my income has increased almost 40% in just the short time I have been coaching with Marla. I attribute that increase with my new sense of calm, focus, not being overwhelmed, and being clear with what I want."

Amy Lindsay-Eells, Sr. Regional Manager, MLM Industry
"Marla helped my clarify my packages, gave me the confidence to quit my day job and things have only taken off from there! I am so grateful for having found Marla Williams as a Life and Business Coach. As a Facebook and Social Media expert, I know my knowledge is valued in the world of business. With Marla's help, I made the scary transition from working in the corporate world to running my own business fulltime. Although I've been working with clients for the last 10+ years, being fully out on my own was daunting. Marla's understanding and direction has been invaluable, giving me confidence and in helping me take the right steps in the right order for success. My first day in business, I got 3 new clients and a speaking opportunity. She told me it would take off immediately and I didn't believe it until I experienced it myself. It has only continued to grow from there! I highly recommend Marla and any program she offers to all wanting success in creating their life's passion…their business!"

Julie Hagan Lowe, Social Media Expert, NC
Marla, You are a blessing to my life and I am amazed by your brain! You understand exactly what I am trying to do and exactly who I am! You are just amazing. Thank you for all of this! Best money I have spent yet on my business has been having YOU as my coach!

J. Lucero, Entrepreneur and Business Owner, Chico Hills, CA
"I have worked with Marla multiple times for business and personal coaching. Her advice and insight have been very accurate and valuable for me no matter what the issue was at the time. She has helped me through work planning and stresses, relationship trials, as well as a loved one's health crisis. I highly recommend Marla to anyone who simply needs a boost in life; whether it's around career, personal growth or relationships."

L Clark, CEO, Velocity Consulting Solutions, Seattle, WA
We hired Marla Williams, as a life coach, for my sister who has suffered from serious depression, anxiety and panic attacks for the last 20 years. She has attempted suicide several times in the last 10 years and been hospitalized with in and out patient treatments that had no lasting effects. We had tried everything over these years trying to help, psychiatrists, therapists; psychologists who continued to prescribe different drugs that helped temporarily but always failed to heal her. Her latest psychiatrist told us she will never be healed and that she has a chronic disease and will be on medication for the rest of her life. That was the breaking point. We knew we had to find an alternative for her to lead a healthy, joyful, productive life. This is when we sought out Marla; to try a completely different refreshing approach. Marla has been working with her for 5 months and we have seen amazing results. Marla's approach, through lifestyle changes, helped to pull her out of this depressed state she lived in and began to enjoy life again. Instead of hiding behind all the pain and anguish she began to get up each day ready to follow through on her assignments and be productive. She is now working again and she had not worked in over 3 years. She is finding her purpose in life; feeling productive, respected, and needed again. She is learning to love herself and therefore able to love others. We have not seen this type of progress ever before. We are very thankful to Marla and what she has done for her and are very optimistic for the future.

A Grateful Family, Seattle, WA
"In my first coaching session with Marla, she was able to identify several areas where I could make small changes in my thinking and actions that had a big impact in my effectiveness and happiness. In one hour we discussed the area's where I felt I had opportunity to improve, and in the course of our conversation she identified several other blind spots that I wasn't aware were having a negative impact on my life. She provided very practical and tangible suggestions that I could easily implement to see quick results. If you are interested in improving your satisfaction and success in life, I highly recommend working with Marla!"

Carol R, Financial Controller, Fortune 500 Company, CA
"Marla's coaching has helped me absolutely transform my life. I was just going through the motions feeling alone and not actually enjoying the experience living brings. I have had a lot of coaching over the years and Marla was the one who was actually able to take me there."

Suzanne, Burlington, VT
"Marla brings intuitive capabilities to business processes. She combines performance coaching and project management tools to guide clients toward the "Practical Solution Zone" of their greatness."

J. Hall, Organizational Change Management & Communications, Fortune 500 Company
"Marla is my career coach and personal life success coach. She has helped me achieve amazing results in every part of my life. Through Marla's unique and transformative coaching, I have witnessed a 25% growth in my business productivity while simultaneously reducing my stress and work load. Marla is not only an expert in her field but her devotion, integrity and techniques are transformational. Her teachings are so valuable to me not only in my business world but my personal life as well."

Jen, Principal at Infused Real Estate/Coldwell Banker Bain
"Through Marla's transformative coaching, I was able to move past negativity into a more positive and empowering mindset. In just 5 short weeks of working with Marla, I moved from feeling "stuck in life" into accepting my first post college professional career position. She helped me gain confidence in myself and my abilities and now just a few short months later, I am thoroughly enjoying life again and am one of the top producing new employees in my company exceeding quota every month. Marla is a phenomenal resource and I would recommend her services not only to those who seek re-examining of their career goals, but also to those who need an extra push with their work day to day. Without her I would be lost. Thank you, Marla."

Kelsea, Sales Professional, Seattle, WA
"Marla is in a league all her own. Being coached by Marla has given me confidence in myself. Thanks to Marla, new opportunities are opening up to me all the time. I am earning a much higher level of income, winning more clients, making more sales and experiencing a higher level of success and happiness than ever before."

Judy, Event Planner and Travel Professional and Business Owner, NJ
"I'm a strong, successful business woman looking for a coach to help me hone my skills to sky-rocket my business and personal life. Marla has helped me make powerful changes in both my professional and personal life. She identified small steps we could make as a company to grow our business. We implemented her suggestion that week and gained new clients as a result. She is partially to thank for our 15%+ business growth this year (and we are still growing). She has provided valuable input that is helping me take our company to new levels. Marla's combination of clarity, warmth and high integrity make her an ideal coach."

Christina, Business Owner, San Francisco, CA