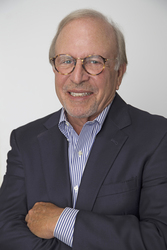 Mark Brenner

Los Angeles, California
Career Coach, Executive Coach, Business Coach
BA, MBA, SHRM, Author, Adjunct Professor in Human Resource Management
A Career/Executive/Business Coaching service dedicated to understanding the nuances of how to find a career position, increasing Executive productivity and an expert in improving Business productivity
Details

Los Angeles, California 91505

818-987-7782

Send Message
Visit Website
Gender: Male
About Me
Mark Brenner, President – Mark has over 40 years of experience coaching and assisting his clients in finding their career goals, working with executives to find a clear path to success and working with businesses to find that perfect balance that will result in increased profitability and exposure.
As a Career Coach, Mark not only understands the nuances necessary to navigate the hiring cycle but can assist you in landing the right position with the right company. His program is customized to meet the needs of each of his Career Coaching clients. The Program includes extensive Networking training, resume assistance and a unique and proven method for a successful interview.
As an Executive Coach Mark has an expertise that motivates managers to show results. Their direct reports are more productive and more committed to completing their assigned tasks.
As a Business Coach, Mark's experience includes working for national and international organizations in senior executive roles coupled with owning his own successful business. He understands how to manage employees at every level, has a knack for helping organizations become more sustainable and increasing profit. And for those organizations with little or no profit, he understands the tools necessary to take the company to the next level. Further Mark works closely with the hiring mangers and Human Resources to find, attract and retain the best employees for the company.
Mark holds a Bachelors Degree and an MBA. He is also an Adjunct Professor in Human Resource Management at California State University, Northridge and author of IT'S YOUR CAREER - IT'S YOUR CHOICE an Amazon #1 best seller.
Reviews
16 reviews (8 verified) (4.94)
I am a 20-year VP level telecom executive who - like many at this level in telecom - found myself unemployed. After working my network and such, I could not find a "fit". So I engaged Mark. First of all, he is very personable, professional, reassuring and self-confident. I felt like I was talking to a peer and he treated me as one. Dignity and perspective are scarce commodities while unemployed. He gave me both. What I liked most about Mark? no shortcuts - he laid out a multi-step plan to target companies (and especially people) that I wanted to work for. I did what he prescribed and it worked. 1. look through linked for people you know and don't know. 2. Look for industries of interest - inside and NEAR your current one. 3. Reach out to key execs and decision makers in each firm and introduce yourself (we went through templates for intro emails, follow ups and so forth). 4. Before each key interview I provided company/ background and context and he helped shape my approach ("less is more", "get them talking" "learn about their business and pain points"). At first this seemed rudimentary (1980's style..!) but it worked. Digital technology is great, sometimes you get lucky with jobs, but you can sometimes go "a mile wide but only an inch deep". So: 1. I picked a software company CEO from LinkedIn - they were sort of in the telecom space. 2. studied their website for 10 hours. 3. reached out to the CEO to set up a face to face. 4. Grilled HIM him for 2 hours about his business model, growth plans impediments to success - we talked about my skills for 5 minutes total! 5. By the end... I knew I was in. 4 weeks later I had an offer letter. The key to success with Mark was: 1. telling him in plain English what I wanted. 2. following his advice. 3. Being an active participant in my own success. 4. you have to do the work - he just tees up the tasks. I also liked him personally - we still talk - even after I got my job.

JD Darby
DAVID
I sought out Mark based on a stalled C-level executive job search. Mark had a deep understanding of how to guide me through the best way to present myself, focusing on a tightly focused summary of a wide-ranging career that was relevant to potential employers and spanned all facets of the communication and hiring process.

Jeff
Mark's guidance was truly invaluable. I had gone through a period of time when I was not able to work in my field of healthcare. I did not know how or where to begin in my search for work due to gap in my resume. Mark had no doubt that he would be able to guide me through the process. Long story short, after 4 meetings and by following Marks suggestions I received many job offers. I'm now employed at the hospital of my choice. I do not know that I would have been able to do this without Mark. Hes incredibly optimistic, knowledgeable and skilled at what he does. I would recommend him to anyone who needs help in their job quest.

Smriti Sheck
Mark is both compassionate and tough enough to help you move toward your goals, or even to find your goals! Will help financially, career wise, creative pursuits, etc., breaking it down into manageable bits so that it can be handled. He takes the overwhelm away. I highly recommended Mark to help you to put one foot in front of the other.

Paula
Nancy Grant
Mark was both genial and professional. He worked straight from the beginning on numerous aspects necessary for getting the interview in the positions you would want. Would recommend him highly and would use him again if the need arises. A gentleman who is engaged and committed to your purpose.

Tom Eagan
Coach was always positive, held deep knowledge in his field, and did a good job of balancing optimism and realism on any given subject. I occasionally had to be the one to 'keep on task' to remind me of what I was looking for and prevent us from revisiting or spending too much time on a topic, but he was a great source of information at all levels.

Stephen
Mark has been an awesome coach. His thorough knowledge of the professional industry was coupled with a hand-on advice and very clear sets of expectations. He was also quite flexible and willing to work with my schedule and needs. In the end, I got the job I wanted (interpreting), and learned a lot about how to network and present myself professionally. I would recommend him to anyone!

Ilya Bobkov
Working with Mark is one of the highlights of my week. Marks extensive background in Human Resources has been a huge help to me when it comes to managing my direct reports. Mark takes the time to understand my business and always follows up on topics weve discussed in the past. Mark is encouraging and constantly reminds me to remember the wins for my week, month, and year. Scheduling coaching sessions with Mark is easy and he makes himself available if I have a pop-up item to discuss. Mark also takes the time to review any documents that are related to our discussions. Mark always inquires about my and my familys well-being, which shows that Mark cares about knowing you as a whole person and not just the business coaching aspect. I would highly recommend Mark as your business coach.

Ben Dobbs
Mark is a great coach. He listens to what you are looking for and guide you to reach your goal. He helped during our two sessions with my resume but I had to stop because I got a good offer at my current job. Hopefully we'll work again together in the future.

Faten
I was referred to three different coaches by Noomii initially. I chose Mark because he was the only coach who personally reached out to me and when I did my initial consultation with him, he addressed every aspect of career coaching I was hoping to receive. Mark offers resume and cover letter building help as well as coaching on networking in the professional arena which is crucial in today's job search. Most notably, through working with Mark, I was able to identify exactly what field and position I wanted in a career. If you are looking for a coach who is candid and upfront as well as supportive, responsive and personable then I highly recommend Mark. If you do what he advises, you will get your dream job!

Lindsay K
Mark is an excellent coach and definitely takes the time to get to know you and determine where your skill sets might be best used. He always makes himself available for a phone call or e-mail response on short notice. It was a pleasure working with him on my recent job search.

Alexis
A while back I was in a car accident that nearly took my life. My survival was by pure luck. I was on short term disability and treating for PTSD. The prospect for returning to my career of the last twenty-five years appeared bleak. It was frightening to think about searching for a new job as job hunting has changed dramatically since I had last done it. I was fifty-seven years old and lost. I knew I would need some help, so I started reading career coaching biographies. I found Mark and thought he would be a good fit. My siblings were openly skeptical of the process. Before I hired Mark and again in our first meeting, he made it clear that he could not do it all for me. I would get out of it what I put into it. I was showing great improvement with the PTSD. Mark and I were plodding along with me uncertain of choosing a new career. Then what I thought at the time was a disaster happened. The company that I worked for went out of business. The need for a new job became more meaningful. In our next session Mark cornered me with a direct question. He asked if I could do anything in the world what would it be? I replied that I would go into business for myself as an independent and exploit the gap created by the collapse of my former company. Mark and I made a sharp turn in that direction and we were off and running. I think Mark recognized my commitment before I recognized and accepted it. It has been a wild and exciting ride. Friends and family tell me my enthusiasm is contagious. My siblings no longer question my decision to hire Mark. I am now the proud owner and Managing Partner of Gateway Aviation Claim Services, LLC. Only time will tell how successful I will be but that is up to me. I hope to update this next fall. Thanks Mark. Sincerely, Kevin W. Good Managing Partner Gateway Aviation Claim Services, LLC

Kevin W. Good
Mark has been amazing! He really cares about you and your success! As a solopreneur, it has difficult to discuss much of anything with my family or friends about my growing business or even unexpected challenges. Mark and I have put together short and long term milestones to keep me on track. He is very methodical and helps me maintain focus. Mark believes in me without a doubt. I find his support and friendship awarding and I am very thankful to have found him.

Nicole
Mark was extremely helpful during my career transition. He always listened, which I think is critical. We worked as a team to update my resume and improve my networking skills. He introduced me to several people who not only provided invaluable advice, but helped me hone my interviewing skills. I recommend Mark without reservation.

Tony Buscarello