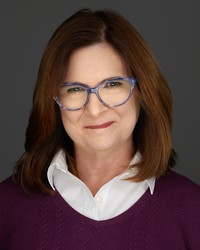 MARCI LEVERIDGE

Oklahoma City, Oklahoma
Relationship Coach, Health and Fitness Coach, Career Coach
PhD, Board Certified Coach through CCE
I coach people who are stuck. If you feel immobilized by your issues with career, relationships, or excess weight, I can help. My psychology-informed approach to coaching can help you thrive.
Details

Oklahoma City, Oklahoma 73113

405-845-4575

Send Message
Visit Website
Hourly Rate: $150 to $250 US Dollars
Gender: Female
Training: The Institute for Life Coach Training
About Me
I help people who are stuck.
If you feel stuck in your career, you may feel like you work harder and harder, running like a gerbil on a wheel and getting nowhere. Or your job is just—meh. There's no inspiration; you can't make your job reflect the best in you. You feel listless or even hopeless that it can ever get better.
You may feel stuck in your relationship patterns. You're scared because your relationship used to be good, but it's starting to fray. Or you've had a series of relationships that seemed promising only to crash on the rocks. You're wondering whether to even try again.
You may feel stuck in your body, dragged down by extra pounds. You've tried about a million diets and apps and boot camps, and they work—for about a minute. Your confidence in yourself wanes, and your health is affected.
But all of this can change. The coaching process can open you up to a new vision of yourself. I can help you to see your career path more clearly, and help you set priorities—whether that means developing better work/life balance in your present career or exploring completely different opportunities. You can be your best self in relationships, by learning to change patterns in your past or present. If weight is your biggest hurdle, my structured cognitive behavioral coaching program can help you recognize the ways you think about eating so that you can change the ways you actually behave. I can partner with you so that you can develop a sense of personal resilience. You can move beyond surviving and start thriving.
This is what I bring to the coaching relationship:
B.S. in Physical Therapy + work experience: understanding of the physical effects of stress
Ph.D. in Counseling Psychology + 23 years experience working with individuals and couples
Completion of training through Institute for Life Coach Training
Board Certified Coach through BCC
Attended a Beck Diet Solution program through the Beck Institute
I would love to partner with you.
Reviews
2 reviews (1 verified) (5.0)
Mackenzie
I worked with Dr. Leveridge during a difficult time in my life. I was having trouble prioritizing: I had moved to a new state to be closer to family, but my energies were being spent on a job that was not working out and I was having trouble focusing on anything other than that. Dr. Leveridge not only helped me with determining my next steps, she also assisted me with successfully making the transition. Her wide range of knowledge was beneficial to me in my professional decisions, my family interactions, and my need to for a healthier lifestyle.

Allison Burkholder