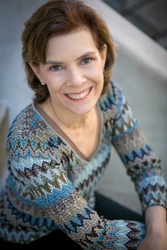 Liz Wolfe

New York, New York
Business Coach, Money and Finance Coach, Entrepreneurship Coach
Certified Leadership Coach, 25 Years Experience in Coaching and Business
Are you a startup entrepreneur who is struggling to get your biz off the ground and earn a sustainable income? I'll catapult your success using my three part coaching system. Let's get started today!
Details

New York, New York 10031

1-646-334-9427

Send Message
Visit Website
Hourly Rate: $100 to $200 US Dollars
Gender: Female
About Me
I coach startup entrepreneurs who are struggling to get their business off the ground and earn a sustainable income or who want to grow their business and feel stuck.
When entrepreneurs are starting out, or are working on growing their business, they often run into these challenges:
- You do all the "right" things but continue to be frustrated because you're not getting the results you want.
- You get certified up the wazoo but are still perceived as if you weren't.
- You go to endless networking events but the connections you made don't develop into anything profitable.
- You feel like you're stuck in the same pattern of incremental progress that never really takes off.
- And of course, you're just not making the money that you want to and know your business is capable of generating.
It's time to stop struggling against the "same-old-same-old" and begin your journey on the path to prosperity. Because as it turns out, working hard, having the right connections, and gaining experience are NOT the fastest ways to create success!
My three part coaching program is designed to catapult your success by first clarifying your vision, second, create an action plan that shifts you from "getting things done" to "doing great things" and third, keeps you focused with a positive mindset.
After working with me, my clients feel confident in themselves and in their business and that confidence translates into a thriving business that creates money with ease.
For more than 20 years I have inspired hundreds of people with my passionate stand of abundance: "There is plenty for everyone, including me." I empower my coaching clients with my unique system: "A Clear Vision + Purposeful Action – Hidden Barriers = Breakthrough Results."
I have reached thousands more through my online videos and have published dozens of articles on self-development, transformation, and prosperity.
Always eager to get in front of a crowd, I play the ukulele and am half of the singing duo Ukulicious.
Reviews
18 reviews (4 verified) (5.0)
She is Awesome! I will be contacting her again as soon as I get the Money. She is well worth it.

Cindy
Attentive to our needs, detailed and knows how to coach. Exactly what and who I needed. Thank you.

Christopher
Liz is experienced, empathetic and skilled as a coach. She's a great listener and offers creative solutions to get you to your goal. She is an asset to those lucky enough to work with her.

Tara Stewart
She responded quickly. We start working together on Monday

Richard
When I started working with Liz, I was looking for strategies that would help me to earn more money in my consulting business, without taking time away from my family. During each coaching session we discussed my challenges and she helped me to clarify solutions that would keep me on track. We talked through ways to approach several strategic conversations. I was able to renegotiate my contract with my biggest client in a way that leveraged my experience to have more impact within the company and still gives me space to work with other clients. Having her as a sounding board was instrumental in my success.

Holly Humphrey
Liz was great! She helped me a ton with my mindset about money, my scarcity mentality, and was such a positive cheerleader. She came at a great time in my business and I'm glad we got to work together!

Isabel Gates
Lizs guidance and support as my business coach has been invaluable, and I am grateful for the opportunity to have worked with her. She provided insightful advice about practical issues such as marketing, website text, and how to best handle clients, as well as support around keeping a positive and productive mindset. Her expertise and professionalism has been a source of inspiration, and I am grateful for the impact she had on my business.

Ari Rosenzweig
My sister and I had a product idea that we wanted to launch, so we hired Liz to help us. The first thing we did was to define the vision for our company and develop a plan to implement it. Once we got started, she helped us to navigate the challenges we encountered, which included finding reliable suppliers in China. She even connected us with some personal contacts who were able to help us. During our moments of discouragement, she helped to shift our perspective about our accomplishments and helped us to keep going. We now have our first prototype and are ready to start selling! Would recommend to anyone looking to start a business.

Judith P.
I worked with Liz for over a year, and I couldn't recommend her enough. She is fantastic. I've always wanted to be an entrepreneur, and I hired Liz to help me reach this goal. Throughout my work with her, she helped guide me through the process of identifying areas of interest, potential business opportunities, and then how to effectively prioritize my actions. When personal doubts and fear arose, she helped me see through those obstacles more clearly and helped me manage them better. I'm now in the process of buying a business, and without a doubt, I know I am much better prepared for this next step in my journey than I would've been previously. She has a strong understanding of business, and she's also knowledgeable on aspects related to mindset and the attitudes necessary to realize results. The time I spent working with her was invaluable. I highly recommend her.

Jason
I am totally pleased with the guidance and respectful approach I received from Liz over the past half-year. I enjoyed learning by listening to her intelligent advice, her exceptional professional guidance, and alertness. Lizs gentle and elegant manner of exhortation to get me back on track when I needed it can be considered a work of art. I learned that she doesnt preach just by using stereotypes, but analyzes cases with an original approach and offers appropriate solutions.

Efie Vogel
When I started working with Liz, I was in a funk, with little clarity on how to go about achieving my dreams. The first session we did was the Vision Roadmap, which helped me to create a strategy that I was able to put into action. Although I'm a self-motivated person, having a coach that has faith in what I am doing and is someone I can fall back on was instrumental in getting me on track. Liz helped me cut through the clutter and focus on what's important. I now have the confidence that I am going to be successful at my business. Thank you Liz!

MM
I took Liz's 6-month coaching program and was very happy with the results. The first thing she helped me with was the method. We worked together to make goals, then she guided me on how to get to the goals with tips and methods. When I was stuck, she was a cheerleader, telling me You can do this! She showed me what to do and that helped me move forward. She also helped me to create a sales funnel for my courses. I gained skills on how to talk with people to ask the right questions when I'm selling. Liz was very helpful with my mindset issues, to get unstuck and to be able to ask for more money for my services. I had to change those beliefs in order to get my business going. I'm still working on my business, but I'm much more confident because I know what to do.

Miko Hafez
Liz is the absolute BEST!! Her coaching was one of the best decisions I made for myself. In 2020 I needed guidance in business and also my growth as an entrepreneur. Before her coaching it was hard for me to create structure in my business. She helped me create systems that worked as well and helped guide me to create my contracts and how to lead my clients. She also worked with me to uncover my blocks as to why I held myself back. After her coaching I feel more empowered, strong, matured and able to take on my career and my life as an entrepreneur!

Erin McCarthy
Oh my gosh I cannot say enough good about Liz! When I began coaching with her I was in such a space of overwhelm and could not find my footing or focus. I knew that if I could just harness all my energy and creativity that my productivity would go through the roof and I came to Liz hoping she would help me strike that balance. Liz is kind, passionate, and inspiring. She helped me uncover the fears I had beneath the surface and face them head on. I was able to host my first ever live webinar during my time with her and majorly increase the number of people on my mailing list! Most importantly, I found a way to make time for what is important to me. Since working together, I have begun working on a new project AND started my blog! I feel like working with Liz is kind of like having your own personal fairy godmother/life coach/business coach hybrid; if you have a dream you want to make a reality, she is the person to call.

Dani S.
Working with Liz has helped me clarify what a prosperous business and life means to me. I was able to envision, experience and amplify my success with passion and authenticity. Liz is more than a coach, she's a one-of-a-kind powerhouse that brings it in a way that compels me to take action and go after my dreams wholeheartedly.

Cia de Lawrence, Photographer, New York, NY
I declared before working with Liz a HUGE stretch that I would be making $100k/year, and now I am making just about that much. Happiness: I am MUCH happier than I was before. I smile twice as much! Furthermore, I am now known at work as the woman who's always happy. Confidence: I am collecting evidence of my greatness as a way of life. It's awesome.

Debbie Leung, HR Specialist, New York, NY
Since my VIP Day with Liz, I shifted my perspective of my business. Abundance is everywhere, and I am using bits and pieces to coach myself all over, and it is very effective. I generated leads/prospects in the last 5 days, equivalent to not less than 1 million in new revenue, and it is still happening!!!"

Tom Gesky, business owner, Westchester, NY
I am a small business owner and a make-up artist. Since working with Liz and learning how to ASK for what I want ...I have paid off 90% of my debt. I have worked with Lady Gaga three times. I have not had scarcity by any means in my bank account for at least a year, and I am experiencing peace in my life like I haven't known since I was a child. Awareness, and practicing these ways of being made it possible. It is not just some tools you pick up, it's a way of life.

Dani Fonseca, Body Paint Artist, New York, NY