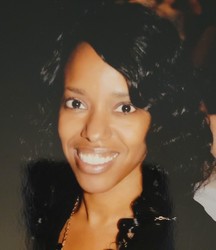 Dr Katrina Walker

Fort Lauderdale, Florida
Health and Fitness Coach
PharmD, HCC
I coach female professionals and busy moms who are struggling to lose weight. I help my clients reach their health goals and lose weight in a holistic way that is rewarding.
Details

Fort Lauderdale, Florida 33314

7863222460

Send Message
Visit Website
Hourly Rate: $200 to $250 US Dollars
About Me
I coach female professionals and busy moms who are struggling to lose weight. Do you feel trapped in your body, like nothing you ever do to lose weight works? Are you feeling tired, stressed out, and deflated by fruitless efforts to be healthier and look and feel better?
It does not have to be this way. You can have it all. A healthier lifestyle, a great body and wholesome relationships. The reason you don't have all these things now is because you don't have the tools. This is where my coaching comes in.
You can discover the secret of food nurturing you. My integrative nutrition and lifestyle approach is all about establishing a holistic balance with food and lifestyle. We start by looking at what really matters to you in all aspects of your life and then we systematically prioritize which ones matter most and figure out ways to delegate the rest.
My clients constantly tell me they feel a freedom they have never had before. A calming influence that comes from being in control of your body. A confidence knowing that you can make some adjustments at any time and have it all. After working in my program, my clients develop skills to recognize what they're triggers are that lead to emotional eating as well as a knowledge of the types of food that works for them in losing and maintaining weight. They are able to identify how food fits into their overall lifestyle and health.
Ascending Nature was founded by a clinical pharmacist who personally experienced the benefits of natural health.
Reviews
5 reviews (5.0)
My top three goals upon starting the 6 month program were to lose weight, develop a healthy lifestyle and keep the weight off. Dr. Walker was able to help me work toward these goals by pointing out the best food options based on my blood type, suggesting herbals/vitamins for general health, helping me to increase the amount of raw and cooked vegetables and fruit in my diet which also improved my digestion. The biggest tangible change I have noticed since beginning the program has been in keeping the weight off which is something I have always wanted to do. The most significant overall change I noticed has been the development and maintenance of a healthier lifestyle. I would describe my coach as very informative and supportive. She offered praise with each new milestone reached and remained supportive even when I had setbacks. I would recommend her to everyone who wants to change their lifestyle for the better.

RG
My coach is a sensitive, talented person for this field and her food is very creative, delicious and healthy. She knows how to cook! My favorite is the stuffed mushrooms. It's the best ever! Actually I don't really like healthy food because it not tasty. But this food is both very delicious and healthy! I believe she will be really famous because I haven't seen any one quite like her or her food…. It's simply the best!!!

TP
I am a different person today. I am more alive than I have been in years since I was first introduced to my coach. When I first met her, I was 339 pounds and wearing a size 26 ½ and a 46D bra. I was digging my own grave with my teeth. Eating all the wrong things and preparing them all the wrong ways. The diabetes was out of control, I suffered with chronic pain and high blood pressure. I took a total of 21 pills a day and 3 different types of insulin. She taught me the true and real value of food. She took her time and taught me the proper way to prepare the foods. I was astonished when I first tasted her raw food dishes especially her zucchini pasta, pesto mushrooms and the nut loaves. They were so delicious and I began to feel the difference in my body almost immediately. She taught me how to use nutrition to improve my health. Now I am in the 200's. I wear a size 40D bra and size 18 dress. I can see parts of my body that I haven't seen in years. I use to have to take two hydrocodone pills three times a day everyday. Now I only take ½ of a tablet once a week. The pain is gone. My skin and hair are growing and I feel 20 years younger. Thank you for giving me a new lease on life!!!

GH
This program has helped me so much. With the classes and counseling sessions helped me to transform my life into one of new beginnings. The Raw Food preparation, Blood Typing, and ear candling that were done for me were amazing. I realize that what I eat and how I take care of my body determine how I feel , how I look, and how I act. Overall, this has been some of the best vegan food I have ever eaten. Most people would even think some of the foods had meat in them because they tasted so rich, decadent and satisfying. But all of the recipes use whole, natural, vegan ingredients. I would recommend the program to everyone!

YR
Before I started this program, I would splurge on chips and other high calorie snacks. I didn't realize how much I ate. I found that my weight would fluctuate up and down and I was constantly trying to do intense workouts to get it under control. After being on this program, I was able to get my cravings under control. I realized what my triggers are and I have been able to make healthier choices. Since then I have lost 20 pounds and my weight has stabilized. I no longer need to do these marathon workouts and can maintain my weight naturally and more effortlessly. They even gave me an incentive award for meeting my goals. I got paid to lose weight! Great Motivator, bad eating habits resolved.

FO