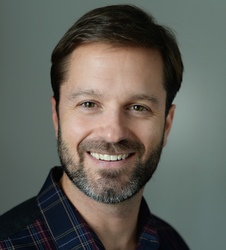 John Guanci

Boston, Massachusetts
Business Coach, Executive Coach, Life Coach
Certified EMyth Business Coach, John Kabat-Zinn's Mindfulness Based Stress Reduction (MBSR)
I coach restless achievers towards inner and outer work success. I help business owners, entrepreneurs, and leaders discover purpose, eliminate fear, and lead lives they've only dreamed of living.
Details

Boston, Massachusetts 02101

617-686-5608

Send Message
Visit Website
Gender: Male
About Me
Hi, I'm John. It's SO great to meet you.
My professional coaching career began shortly after selling my business in the fall of 2013. I wanted to help people who were in the position I was once in - forever restless, unfulfilled, and fearful.
I coach people who are in a hurry to get somewhere - only they're not sure where they're going. Or, maybe they have a dream but it's starting to fade from all of their half-hearted attempts at attaining it. This hurts. It leads to feelings of guilt, sadness and shame. Enough to derail anyone from going after what it is they truly want.
But not my clients.
They know a higher calling - a king or queen in them wanting to emerge. Others, especially those close to them, are waiting for it too!
I've found they just need help out of the starting gate and soon they'll find their stride. Most of it coming once we shatter the barriers that live within the mind. New habits are then created, ones that are aligned to getting the things they most want. From here anything is possible.
If you're looking for a real, no-nonsense yet fun approach towards personal and/or business transformation (and you think you meet the criteria below) then lets have a conversation. I can't wait!!
-John
My criteria:
1. You're fun
2. You're self-reflective
3. You're likable
4. You're inspiring
5. You've got an open and loving heart (or you're at least tired of living with a closed one)
6. You're tough - battle tested
7. Your greatest desire is to learn how to love, lead, and live fearlessly
Reviews
7 reviews (3 verified) (5.0)
John is a superb listener. When you have a session with him it feels like you are the only two people in the world. I would highly recommend John as his ability to give insightful feedback is great without telling you what to do and has never felt judgmental. He is, however, great at sniffing out your BS which is a good trait if you are not willing to do it yourself at first. I have been working with John for 1.5 years and would say it has been an overwhelming positive in my life. 10/10 would highly recommend.

Maxwell Winslow
John has been a fantastic guide for me. I was struggling with both professional and personal issues and John was quickly able to help me unpack them and provide actionable advice. John's coaching is allowing me to develop my own set of best practices to address life's challenging situations. My relationship with my wife has dramatically improved and I'm heading towards my best professional year ever, even with the pandemic. This is the best investment I've ever made in myself.

Greg
When I first reached out to John, I was in a very transitional period of my life. As anyone who is new to life coaching, I was skeptical at first as to how much life coaching would benefit me. Having worked with John for a little under a year now, his coaching has benefited me in so many ways. He has helped me navigate areas of my life that I felt I couldn't tackle on my own. After a few months, I started to build momentum that gave me a self confidence I hadn't felt in a long time. It wasn't always a linear progression and I failed at times, but John never let me give up. After a while, we started improving areas of my life that I didn't even expect when I first started life coaching. The best part about working with John has been how open and honest I feel I can be with him without any judgement. John brings that same level of openness to our sessions about himself and his experiences which I found really refreshing and is what makes the relationship so great. I genuinely get excited for my sessions because I feel like I get so much out of it and leave with a calmness about where I am at in my life and an energy to keep pushing myself further. I'm so happy that I found John and decided on him to be my coach. I've experienced so much growth working with him already and haven't looked back.

Christian E.
I love working with John! We have been working together for a few years now and he has really helped me work through different situations in an effective and clear way. I always feel refreshed and have a few goals and objectives I work to accomplish between meetings. You rock John!!!

David T
John has been there for me through some incredibly difficult times - a trusted advisor that has helped me step into a part of me I had been ignoring and under-utilizing for years. This the part of me that I have needed to strengthen and rely on to balance my business with unforeseen family and health crises. John has coached me to be a better man for everyone who depends on me.

E. Rodriguez
John has been phenomenal as a coach. He has guided me through numerous life changing decisions and has been a solid, constant support. He has helped me zero in on what I want for my life and has given me tools to create that life for myself. I highly recommend him to anyone looking to make a change, especially if if you are feeling stuck.

Lauren Evans
John is an exceptional coach. His calming demeanor, sense of humor, and pragmatism have been essential in transforming my business, as well as my approach to it, in a very short time. Thanks John!

Darren Hatina