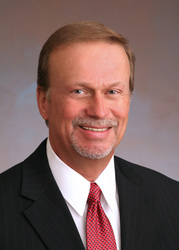 John Bulman MBA

Las Vegas, Nevada
Business Coach, Executive Coach, Entrepreneurship Coach
Finance & Marketing | Author of "Profitability Thinking", 11 Years Co-Creating Growing & Profitable Businesses With My Clients
Imagine your business where: *You're not putting out fires & chained to the business *Your team has great performance *Business is growing & profit isn't an issue *You know what to do to build success
Details

Las Vegas, Nevada 89107

714-271-1200

Send Message
Visit Website
Gender: Male
About Me
Are you working hard to grow your business but aren't getting the results you want or feeling overwhelmed and don't know what to do about it? Situations like:
> Sales growth, but not having enough cash on hand to support your growth or perhaps even to pay current bills
> What was once a simple and understandable business now seems out of control
> Money and business problems keep distracting you from your purpose
> Costs keep growing, but profits aren't
> Billing, collections and proposals are behind
> Manager and employee performance keeps letting you down and you can't hire good people to fill positions to support growth
> Employee morale is low, your team seems disengaged and turnover is high
> There are product and service delivery problems, disappointing your customers
> You spend money on marketing with minimal, if any, identifiable results
> You are spread too thin, have become a bottleneck and can't see a clear path forward
What you are experiencing is what many successful, growing businesses eventually learn; delivering products and services is not the same as running a successful business. Until proper processes and resources are in place in every area of the business, problems like the above will continue to happen, imperiling your business and taking the fun out of running it.
As a successful and experienced Business Coach with 35 years of management and executive experience, and a MBA with specializations in finance and marketing, I will work with you to strengthen your business. Instead of being overwhelmed by your business, you will confidently and successfully handle the challenges of growth. You will learn the business skills needed to sustain profitable growth.
Working together, we will create the business you want by putting the right processes and resources in place to make more money with less stress. Your business will change for the better, because staying the same is costing you way too much.
Request a free consultation today.
Reviews
6 reviews (5.0)
I have been working with John for several months now and he as helped me so much in seeing how to make my business more profitable. There are a number of tweaks we have implemented and 1 recommendation increased my profit per client by 25%. I think that his strength with numbers has made a huge impact on how I see the profitability of my business and the value of my time. I am getting paid more, working with the clients I want to be working with and enjoying the whole process. His sense of humor makes our coaching calls fun and there is always something that I leave with that makes working on my business and my outlook on the potential of my business better! Thanks John!

Michelle Tascoe, Financial life coach, Los Angeles, CA
I hired John to help me increase my sales. In 5 months, I've seen a 41% increase. I was hoping for a 10-25% increase. He's helped shift my mindset into being a service provider & expert, not a salesman. Now when I'm talking with a client I can help them identify what their true needs are and position myself as the solution. I'm truly helping my clients and that feels great! He's helped me pinpoint what actions lead to the best results and now I wake up every day excited knowing that I have a clear direction, vision and know what steps to take to help me achieve my goals.

Megan A, Convention Sales Executive
John is an amazingly astute business coach. He has a knack for finding opportunities for growth that I hadn't seen on my own. Thanks to my work with John as a business coach, I work more efficiently and am making a larger profit. In fact, I just now finished doing my September billing, and I'm grateful to report my highest revenue month to date. Thanks, John, for your kindness, wisdom and street smarts.

Annette Fadness, Bookkeeping Service Owner, Irvine, CA
As an attorney, I was conditioned to think of what I do for a living as a "practice"; indeed, I think just about every lawyer that is a sole practitioner thinks that way. However, I found that having a "practice" was simply another term for "doing all the work". I hired John Bulman about 3 years ago to help me create the systems and procedures that I needed to "streamline" my law practice and reduce the time I spend on non-essential issues. I told John that it would be acceptable to me at this point in my career to cut back on my income considerably, if I could also reduce the time and hours that I spent working. After several months of coaching, due to John's astute business knowledge I no longer consider my firm a "practice". I now own a "law business" and while it most certainly is a profession, my firm is run like a business and now I only work a fraction of the time I used to. And, my revenue, profit, and personal income have INCREASED, even though I would have been satisfied with less. Implementing John's ideas, strategies, and systems is not easy - to obtain results will require hard work. But I can affirm that as a result of John's coaching, my wife and I take about 3 or 4 months worth of vacation every year and my law business continues to grow, despite the time I spend away from the office. I wholeheartedly recommend his coaching, it really works!

Brian Mandel, Estate Planning Attorney, Irvine, CA
John helped me move myself and my business in a place of greater profitability, and more rewarding time spent in doing so. His many years of experience in turning around companies is invaluable in facing down common drivers of wasted time and money, and staying focused on a vision is what keeps us moving in the right direction. It has been just over a year, and I signed up again in hopes this trend continues!

Kelly Moore, Employee Benefits Broker, Irvine, CA
Running a law firm is no easy task. I know, as I've tried to do his for more than 30 years. In a fit of desperation, I hired John Bulman as my financial coach. He helped my create budgets and track actual vs budget numbers, helped me make sense of what the numbers mean, and developed management tools such that a "caveman" like me can use them. John makes the complex simple. He is a teacher and an analyst. I cannot recommend John highly enough if you want your professional life simplified.

Jeffrey Verdon, Asset Protection Attorney, Newport Beach, CA