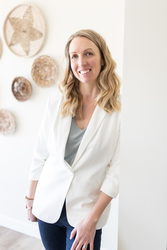 Erin Morse

Calgary, Alberta
Health and Fitness Coach, Life Coach, Relationship Coach
(ACC) Applied Positive Psychology Coach, Certified Exercise Physiologist, Bachelors in Kinesiology, Certified Yoga and Meditation Teacher
Specializing in Integrative Wellness, I work with people to re-pattern behaviours and beliefs to experience Whole-Being health and alignment using mind, body, and spirit tools and strategies.
Details

Calgary, Alberta T3L 1P1

403-819-7076

Send Message
Visit Website
Hourly Rate: $100 to $150 Canadian Dollars
Gender: Female
Training: The Flourishing Center Inc.
About Me
Do you feel overwhelmed, out of balance, or tired of trying to reach the same goal over and over again? Do you ever feel like your health or your life is not quite where you want it to be?
You may feel this way for many reasons. Perhaps feeling stuck in repetitive mind-traps, caught in un-serving patterns, not having the support you crave, or simply missing out on some basic needs of movement, sleep, nutrition, or time just being you.
I believe everyone needs a custom approach to life, health, and wellness. My goal is for you to experience a safe, comfortable space where you can do the deep and important work that your body and soul is calling you to do…to feel and experience alignment, happiness, health and self-worth.
This is where I come in. My coaching is focused on Integrative Wellness where we will focus on all areas of Mind/Emotions, Body and Spirit. Using a multitude of different evidence-based tools and techniques together we will identify where you feel stuck, what you want to see shift, and how to best build that bridge to achieve your goals in a holistic, loving and supportive way.
I come with over 18 years of experience in specialized health and wellness. I am a Certified Positive Psychology Coach, Kinesiologist, Clinical Exercise Physiologist, Certified Yoga and Meditation Teacher, and Nutritionist. I have 10 years of direct experience working with heart disease and other chronic conditions in a Cardiac Rehabilitation clinic, along with 8 years in wellness coaching and supportive behaviour change, which lends to a vast amount of knowledge around complex health issues.
I am confident in my skills and ability to hold space necessary for you to explore, uncover, and make progress towards what really matters to you. Helping others achieve their optimal health has been what lights me up since I can remember, and this is what I love – being here, on this journey, with you.
Reviews
7 reviews (5.0)
Erin is a very skilled and talented coach with expertise in yoga, nutrition, breathing exercise, positive psychology and more! She listens with her heart and helps you shift with body movements, breathing and/or meditation. She is very intuitive, creates a safe space for you and brings out your inner wisdom. I always feel empowered and lifted as I leave a session with her. I highly recommend Erin to anyone!

Yumiko Yokochi
Erin is a great coach! She is sensitive, intuitive, perceptive, and supportive in her coaching style. Erin allows space for thought and insight, develops a partner relationship in which the client is an active and empowered participant, and incorporates her various areas of expertise (bodywork, positive psychology, yoga, meditation, etc.) into her coaching method. Erin is very focused and you leave each session feeling empowered, clear, and armed with actionable steps to get you where you want to be. Her coaching style is very accepting and open, and Erin never leads the client or 'tells you what to do or how to be'. Real insights. Real action. Real change.

Diana R.
When one has found their home and purpose, their passion glows in their work. This is exactly what I found in Erin. The comfort and trusting space she creates for her clients is what the world needs. There is enough support out there, but to experience that unconditionally is something I've experienced with Erin. Meticulous, articulate, and understanding is how I describe Erin in her professionalism. Yet another beautiful human connection that I found with Erin as a coach!

Niyati Pandya
Erin is an excellent coach! She has guided me gently through challenges Im facing, and I love how she integrates work with the body into our sessions. Her presence, and knowledge, and empathy makes the experience of coaching one that I look forward to coming back to, over and over again.

Ariel Wood
Erin , Thank you for your coaching me through my issue. Your help made me see that my communication needs will help me stand comfortable on my own! Bless you and your knowledge

Melanie
I've never done a coaching before. That's why I wasn't sure what to make of it at first. But Erin has been absolutely incredible!! She brought out so many emotions in me and gave me a safe place to open up to her without having to worry about feeling judged. I've learnt to reflect on my actions and together we came up with some great affirmations that I can use even after the coaching session. Erin has helped me a lot and I am so grateful for this unique experience!

Jana Stemmerich
When I first started coaching with Erin I didn't know what to expect. I came in feeling unmotivated, uncertain and frankly not too keen on coaching. I showed up though, and after just a few sessions I felt more aligned with my goals, more motivated, and aware of my thoughts that were holding me back, and what I really needed to get me closer to my health goals. I liked the combination of movement, positive psychology and visualization. I would highly recommend working with her if you're wanting to achieve more than just a usual life coach.

Michael, Solar Engineer, Canada