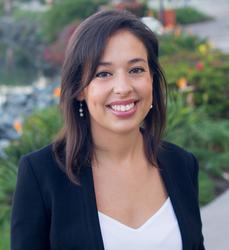 Emily Juricek

New York, New York
Life Coach, Career Coach, Business Coach
Accomplishment Coaching Certified Coach
I coach people who are aspiring to make a career transition. I help people who are feeling frustrated and uninspired at work to create a new fulfilling career that reflects their greatest passion.
Details

New York, New York 10016

201-657-5633

Send Message
Visit Website
Gender: Female
Training: Accomplishment Coaching
About Me
I coach people who are feeling lost and unmotivated in their current job and want to create a more fulfilling career. Do you feel like you are wasting your time at your job? Frustrated at management? Don't even care anymore and want to get your passion back?
You are not alone, there are hundreds of people who go to work every day and struggle to get out of bed in the morning. It takes a lot of courage to truly make a change. I partner with my clients to support them in creating the vision and future that they want. Together we create a plan to implement real changes in your life and career. As we partner together, I support you in overcoming your fears and stepping outside your comfort zone to create the future that you truly want.
In 2012, I found myself unhappy and unfulfilled in my own career. I knew I was not following my passion, and was more so going through the motions just to get a paycheck. I wanted to make a change, but I was scared and not sure of what direction to take. I felt I needed support, so I decided to partner with a Life Coach to help me with my career transition. What I ended up discovering is that I was interested in becoming a Life Coach myself. I enrolled myself in an intensive, one year, Life Coach Training Program called Accomplishment Coaching.
After graduating from this program, I left my full time job to start my own business as a Life and Career Coach. In addition to this, I work with Accomplishment Coaching in their NYC and San Diego programs to help train and mentor the current life coach students.
Prior to my training as a life coach, I worked in Recruiting and Sales for five years, and have coached hundreds of professionals through career transitions. In addition to this, I have given career seminars and motivational speeches, focusing specifically on individuals who are looking to take their career to the next level.
Reviews
10 reviews (5.0)
I absolutely loved working with Emily as my coach. When we started, my self-esteem felt like it was at rock bottom, I felt stuck at a toxic job, and I needed someone to help me out of it. I knew from my first conversation with Emily that she was the supportive energy that I needed. She took the time to understand my point of view and helped me acknowledge difficult truths. She shone a spotlight on what I didn't realize I'm already capable of to help me achieve my goals at my own pace. Most importantly, Emily is warm, compassionate and so fun to work with! She meets you where you are and develops a genuine partnership.

Hazel
Emily was a godsend during an incredibly stressful time in my life. I had been working in healthcare for 13 years and had been burned out for the last 5 of them. I knew I had to make a change, but was paralyzed by fear and a good paycheck. I had spoken to other career/life coaches in the past, but nothing ever materialized, and I continued to find myself in the same spot. Talking to Emily was like talking to a best friend. She's so warm and easy to talk to; I could always be myself with no judgement. She was full of helpful information, reading material, and exercises to not only get to the core of ME and what resonated with me for my career life, but also for my own self confidence. Feeling capable and worthy of career happiness was paramount to finding the courage to completely overhaul my life. When I did, it was so easy - because this time, it was right.

Lisa
Emily has been my mentor and my coach for 6 years. She is skilled, compassionate and professional and stands for her clients. She has mastered the ability to support her clients in such a manner that they show up as their very best selves. The support, encouragement and guidance I have received from her is literally life-changing. In standing for her clients Emily is bold and lovingly curious which in turn, facilitates a shift. This shift is the life-changing process that she has perfected. Anyone who is afforded the privilege to work with Emily will be incredibly fortunate.

Cindy Metrikin
Holy crap! When I reached out to start working with Emily, I had no idea what I was looking for. I had an amazing job with incredible pay, benefits, and work-life balance. I was happily married with two healthy and awesome kids. I was successful by every official metric, but something was off. I didn't know what that was or what I should do about it. Within two sessions, Emily and I identified some mental blocks that I had been undermining which were preventing me from exploring my true life's purpose. Later in the same year, I got an offer for a NEW JOB aligned with a purpose that my heart and soul were ON FIRE to fulfill - with better pay, benefits, and no disruption to my family life. It would've been several years or never at all for me to figure this out on my own. I'm so glad I decided to work with Emily and would recommend her to anyone seeking to improve their lives.

Nick P
Working with Emily made me realize that I am capable of growth every single day. While my mental and emotional strength are most important - the numbers also speak for themselves. Within one year after we started, I landed a promotion and negotiated a 20% salary increase, while decreasing my expenses by nearly 15%. With new tools and focus, I doubled my net worth entirely and am tracking towards long term goals that we created. Emily has a great way of helping shape mantras that will stick with you and help you self motivate when you need it most. I regained power over my drinking and eating, and am now tackling health fears that have haunted me for years. The absolute best experience working with her!!!

Colleen K.
I met Emily through one of my dearest friends after she encouraged me to attend an observation. I could tell almost instantly that Emily has a special curiosity about her, a quality that makes her an incredible coach. We did a trial session and I knew I wanted to work with her. Throughout my time working with Emily, I can honestly say my life changed dramatically, and I'm confident a lot of that had to do with working with a life coach. It can be a really intimidating challenge to take on, but if you're willing to put in the work, you absolutely will see results, and this is especially the case with Emily. She is so encouraging and has the ability to get down to what it is that you need to make a change, big or small. Whether it was becoming a partner at my firm or simply learning to make time to meditate, just about everything we worked on together helped to improve my life. I can't recommend Emily enough!

Megan, CFO in PR Industry, NY
"After finishing my masters degree, I wasn't quite sure what I wanted to in terms of a career. Emily really helped me to not only identify my best skills, but also helped get me on track emotionally to find my dream job. I now work in maths education for a great company thanks to her, and I've even started achieving other life goals!"

Nicole, Content and Community Manager, Australia
"After meeting Emily a couple of times at an outplacement group, I decided to take her up on her offer for a free full one hour trial session. I found Emily's coaching during that session very helpful and worked with her for a few months after that. After coaching with Emily, I learned more about approaching my target companies, networking, interviewing and communicating with hiring managers/HR. In addition, Emily provided introductions for me to recruiters and contacts in my industry. She never rushed our calls and was flexible with scheduling. Since our sessions ended, Emily has periodically followed up with me to check on my progress. Overall, Emily has been very helpful and I strongly endorse her coaching services in facilitating your job search."

Mark, Marketing Professional, NY
"I was extremely skeptical going into Emily's career coaching. I was a young, closed minded professional who was at a fork in the road and had no idea what to do next. Not only did Emily open my mind up to several different career opportunities, she got me several interviews and I ultimately landed a full time position that fit exactly what I was looking for. She was extremely accessible both during and after my coaching and I know I can always come to her in a pinch. Life changing and highly recommended to all."

Dan, Recent College Graduate, NY
"Emily's perceptiveness, intelligence and experience are a powerful combination. When I began working with her, I had lost my job, my confidence and had no clear idea where my life was going or how to find purpose. After a brief time, we discovered what made me feel valued and worthwhile as well as what was fun for me. Coaching brought balance and joy to my life."

Denise, Retired Quality Assurance, NJ