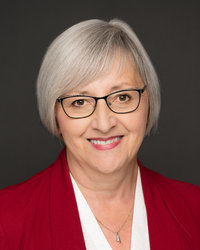 Donna Richardson

Edmonton, Alberta
Leadership Coach, Career Coach, Christian Coach
BComm, MEd; Certified Executive Coach; Associate Certified Coach; EQi 2.0, MBTI certified, Team Coaching certificate, Neuroscience of Change certificate
Are you a mid- to late-career leader who longs to gain clarity, find direction, and create a meaningful and fulfilling life?
Details

Edmonton, Alberta T5T 3H9

7807198111

Send Message
Visit Website
Hourly Rate: $150 to $200 Canadian Dollars
Gender: Female
Training: Royal Roads University
About Me
You and I are each wonderfully and uniquely made, and I believe we are each called to a higher purpose. This is the view I bring to coaching.
I view you as 100% capable—you are the expert on yourself and have the answers within. By asking powerful questions that enable growth, I support you in setting goals, creating outcomes and achieving personal change that is long-lasting and sustainable.
SO, WHAT DO YOU LONG FOR?
Are you a mid- or late-career leader who longs to gain clarity and find direction so you can create a more meaningful and fulfilling life?

In spite of your desire to create positive change in our world, do you:
- feel a sense of dissatisfaction, even though you are successful?
- think about or are you going through a transition—job or career change, change in leadership, retirement—but you're feeling uncertain about what your next move should be?
- want to show up authentically but feel a tension between who you are and how you need to be at work?
- struggle with how best to present yourself as a strong leader—in person and online?
What would it mean for you if you could:
- experience the fulfillment and satisfaction that comes with doing meaningful work?
- feel confident in making a change knowing that your next move is the right move?
- have increased clarity about how to live and work in alignment with your values?
- have a strong and effective leadership presence and personal brand?
My passion for coaching is deeply aligned with my core values of integrity, lifelong learning, human dignity, and respect. It also fits well with one of my love languages: acts of service.
If you have a desire to learn, grow and fulfill your purpose, I will help you get the results you need. Coaching is an investment in yourself. It is a unique opportunity to be seen, heard and understood.
COMPLIMENTARY DISCOVERY CALL
Connect to learn about my complimentary 45-minute session
Reviews
13 reviews (1 verified) (5.0)
Working with Donna allowed me to think through what I want for my future career, craft a vision for myself, and map out a plan on how to get there. Throughout our sessions, Donna helped build my confidence in the work place and taught me how to deal with and combat negative self talk and inner saboteurs, and gave me skills that I've even been able to use regularly in my personal life as well (which was unexpected). She creates a judgment free zone where I felt comfortable being completely vulnerable and honest about the challenges I was facing. The tools she provided me are things I can see myself using for the rest of my life. Almost everyone I know could benefit from Donna's coaching... highly recommend!

Shaylyn
My coaching experience with Donna exceeded my expectations. I went in hoping to rein in my role, and I came out with a new way of leading which is true to my values and skills. Donna asks great questions in a non-judgemental way which challenge assumptions and promote new insights. A very worthwhile endeavour!

Glenda
I connected with Donna when I was struggling to figure out my next steps in my life journey. Through our sessions Donna was an excellent listener and asked thought provoking questions. Im happy to say because of the help and guidance I received from Donna I was able to come up with a plan! It was such a relief to feel good about the decisions I was making. The best part is that I now know how to tackle future decisions and dilemmas in a way that serves my purpose. Thank you Donna - you are one of a kind!! Youve helped me now and in the future!

Nicole Jackson
I engaged Donna for some leadership coaching during a time that I was lacking in confidence and my productivity was low. Over the span of a dozen sessions, Donna helped me navigate some of the mental hurdles I was facing and she always did so with grace and understanding, even when I wasn't quite sure where I wanted sessions to go. I always looked forward to meeting with Donna and she did wonders in providing me with greater insight into my own professional psychology and plenty of effective tools to move forward to growing my career.

Ryan Stephens
As a new-er manager that has never had a coach before, Donna was a fantastic resource for me. She helped me identify my inherent strengths to build off of, and showed me all of the external resources I have at my disposal as well. My confidence has grown exponentially since we started working together, and I am so grateful to her for nudging me along in this whole process.

Leigh Born
Donna was compassionate and caring. She is also very organized and prepared and provided helpful materials to support my learning. I appreciated working with her over the last 6 months.

Heather
Donna is a wonderful, warm, attentive, present coach. Her thought-provoking questions and observations encouraged fresh new perspective for me as I met with her to consider different opportunities and decisions for the near future. She is patient and client focused, non-judgmental and kind - she coaches with backbone and heart. I have truly shifted my thinking and planning in three key areas since meeting with Donna. Our time together has been some of the most valuable I've spent as a senior leader over the last year and I am truly grateful for having met her.

Gail F
Donnas warmth and ability to listen deeply made me feel comfortable and heard. Her thoughtful questions challenged me to reflect and consider things with a fresh perspective. Our coaching engagement supported me to follow through with commitments I have made to myself and others.

Kathryn McNaughton
Working with Donna as a coach was truly beneficial on many levels. It has helped me in my role as a Manager in Health Care, as well as in my personal life. She has a very calm and kind approach in helping see where you're blocked and how to move past it. I was able to accomplish my goal set out at the beginning of our session, and finished them feeling much better about everything! Thank you Donna!

Heather
I am grateful for Donnas insightful questions, strategic coaching and ongoing support. I was able to leverage the skills and insights I gained through our sessions as I transitioned into a new leadership role, and I continue to reflect on our sessions as I navigate this new phase in my career.

Kashinath Bhoosnurmath
I really enjoyed my time receiving coaching from Donna. Donna has an amazing ability to support you in diving a bit deeper into things that may be troubling you, hurdles, or goals you may be looking to achieve. This really helped me to understand why things may have been difficult, or getting in the way of achieving my goals. I would recommend Donna to anyone looking for coaching support.

Steven G.
Donna put me at ease with her calmly prepared, warm, and interested manner. Her coaching is methodical and client centered. Donna asked insightful questions, inspired my self-motivation, and encouraged me in my progress.

Rebekka J.
Donna helped me bridge from one workplace to stepping into a leadership and management role in a new workplace. She has helped me recognize the inherent skills I possess that helps me influence and lead within my organization, and has supported me with the questions I have through conversation and resource materials. I feel like I have been set up for success on this new career path, thanks to her coaching and support. I cannot thank Donna enough for this gift.

Andrea