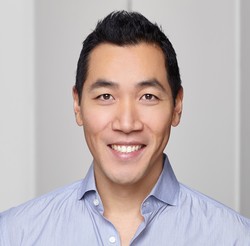 David Lee

Toronto, Ontario
Life Coach, Health and Fitness Coach, Executive Coach
BA, BS, former Chiropractor
Helping professional millennials become Happy, Healthy, Wealthy, and Loved in 90 days without the BS
Details

Toronto, Ontario M5H 2Y4

6479872845

Send Message
Visit Website
Hourly Rate: $210 to $250 Canadian Dollars
Gender: Male
Training: Robbins Madanes Training
About Me
I have contributed to the health and fitness industry for over 30 years, both as a former Chiropractor and as a Personal Trainer. I've been rated as one of the top reviewed Chiropractors in the city with a reputation for fixing problems that most other practitioners deemed "unfixable". My philosophy is to find and fix the root cause of an issue and that people with chronic unresolvable pain did not have to accept the final diagnosis of 'you just have to live it with it, or it's just in your head'. I hold the same philosophy as a life/health/executive coach. Many of my coaching clients have expressed that I have helped them to identify and break negative patterns of thoughts and behaviors in a couple of months, compared to what they have been able to accomplish over decades with their traditional counsellors and therapists.
I am a student of health optimization and bio-hacking ("the art and science of changing the environment around you and inside you, so you have more control over your own biology," – Dave Asprey). I have invested hundreds of hours reading and studying the latest proven methods, technologies, and human psychology for us to live our most optimal life in every way. Now nearing my 50s, I feel and (hopefully) look better today than I did in my 20s. As a heath coach, I am passionate about teaching my clients everything that I have learned so they can live an optimal life and become the superhumans they were intended to be.
As an executive coach, I enjoy helping my high-level executives navigate the demands placed on them through work and family life, to young executives trying to make their mark on the world. As a life and relationship coach I work with parents struggling with their marriage and raising their kids, as well as people who are struggling with financial hardship and addictions and the legacy of abuse.
Reviews
12 reviews (4.92)
On February 2020, my former Chiropractor, Dr. David Lee, changed his career, and has since been working as a trained Health Coach. Earlier this year, I contacted Dr. Lee due to a sudden anxiety attack. I am now one of his clients. Dr. Lee is a man of integrity, with utmost professionalism. His coaching entailed the collection of sensitive and personal information. He asked tough questions. He carefully observed my behavioral patterns. He focused on certain aspects of my life to get the information, while he carefully observed me, and listened attentively to my concerns. He was very supportive and kind in completing this collection of personal information' to prepare my Sessions Plan for his coaching needs, and also, as my plan to learn and progress, as I worked to achieve my goal to have a happier, healthier life. Dr. Lee was always prepared for every session. He used a variety of coaching materials, such as drawings. One in particular, the Infinity Symbol, with aspects under it. This is a self-analysis goal. I had to choose two aspects, that I believed enabled me, to have a balanced life. Only one of the two aspects of my choosing, was correct. This meant that my life was unbalanced. Dr. Lee replaced my incorrect aspect, with the second correct aspect. He then explained how the two correct aspects intertwined, to give me my balanced life. This was my main goal, to achieve a heathier, happier life Dr. Lee, recommended inspirational videos, anecdotes, diagrams, charts, props. A Comparison Chart to rate randomly, people who you love. The delivery of his coaching was concise and very effective. His sessions were based on my issues, how to achieve a well-balanced life. We have had several discussions. Dr. Lee was very patient with me. He explained things as many times as I had asked him to. He is very experienced and knowledgeable. He discussed, the topics of love, being accountable, negativity, positivity, sadness, happiness, and how to take control of your life. At my last coaching session, I was delighted to let Dr. Lee know, that I had achieved my goal of having a healthier, happier life. Why? because, I felt a lot better than when I saw him at my first session. No more negative thoughts. My mind is clearer and uncluttered. I knew that without Dr. Lees help, my health would not have been better. He has worked tirelessly with me. I took his coaching very seriously. I reviewed at home, every session that he has completed. They were easy to remember. I read online and typed on cards, the uplifting quotes on anxiety that Dr. Lee had recommended. I read the cards whenever necessary. Achieving your goal takes a lot of work. You must do your home work. I extend my sincerest gratitude to Dr. Lee for his support and kindness. I will be forever indebted to him. He has been very instrumental in taking care of my health for many years in the past. Now. as my Health Coach. he has helped me to achieve a happier, healthier life. Thank You Dr. Lee. You are truly blessed, to have taken the path, in which you were led to serve. Please Contact Coach David Lee. If you need help.

Dawn
Pineapple has a very well put together team! Love the energy at the clinic. It is great to see a place where you can tell the employees are genuinely happy to work there. Ive had a few of their services. Always on time. Always top quality. Thank you for the great work guys, keep it up!

Monica
Dr. David Lee is one of the best human beings I've ever me. His knowledge on how to deal with life problems and understanding myself (physically, mentally and spiritually) was needed for me to grow. His patience on helping me get the tools needed to overcome my personal challenges was greatly acknowledged. He makes it feel easy and normal for you. For anyone who's been on the fence of trying a session with him, I definitely put him up there as top tier quality. His advices, skillsets and problem solving tools have helped me tenfold and it's amazing to have people witness these changes in me. All I have to say is thank Dr. David. You are a compass and a light to all.

Aaron A.
This was me for 20 years: engulfed in rage, sorrow, confusion, depression, hurt (oh man such hurt), and an aggressive person who was longing for real help. My achievements, self-care, loved ones, and other therapies-while significant-became fleeting. Seeking betterment, I spoke to 12 coaches within days, until Dr. Lee; David saw me and I instantly felt great relief. This comfort continues in every conversation I have with him. Dr. Lees (Jedi) wisdom, gentleness, guidance, visuals, stories, anecdotes, metaphors and real life examples were all the challenging solutions I was searching for and then some. My business had tanked for the 4th time in 6/7 years, clients refused to pay, I was evicted for the 2nd time and on the cusp of charges in the pandemic when we began our deep work. David genuinely listened to me, with care, encouragement and validation, he taught me like a Father. In our two months: Ive recouped all my lost income, started and funded a personal venture, I enjoy being with people who wanted to charge me (they're relieved too, whew) and new, exciting opportunities have fought for my expertise. Dr. Lee gifts me all of what Im capable of, I am humbled for whats next. Friend, it is our responsibility to find what helps us in this world. Message, email, call, DM, hit up Pineapple Health, talk to David. You deserve better.

Ami A
I didn't go looking for a life coach, and I had no idea I needed one, but I fell into coaching sessions with David, and feel so much better for it. David has helped me stick handle through the chaotic life that goes with marriage, 3 kids under 8 and COVID. Last week I found myself being complemented for being a "patient man", and although I am not entirely sure how that happened, I owe my progress to David Lee.

Alan S
Dr. David Lee was a tremendous source of advice, motivation and guidance at a time when I was going through an emotionally difficult time. He challenged me to view things differently, provided with the tools to change my mindset, and consequently has given me a fresh outlook to achieve better happiness. Thank you David, GM, Toronto

GM
Dave is a great coach. I really like working with him. He has helped both my husband and I deal with our own personal issues along with working together and becoming a stronger unit. He provides you with a lot of great strategies and techniques to help you in life with any difficult situation. He's really easy to talk to and makes you feel comfortable. He's also very flexible to work with. So happy we found Dave.

Stephanie
David was very informed and understanding. I would recommend his services.

Paul
It's been an incredible experience working one on one with Dr. Lee for coaching. My results were immediate and Dr. Lee has a very simple but structured way of creating clarity where there was confusion. I'm very fortunate to be working with him and excited about all the opportunities I'm seeing as a result of our work together.

Chris Z.
I have worked with a number of the practitioners at Pineapple Health. I have relied on Dr. Lee for my chiropractic needs (I am an avid CrossFit goer. there are many Chiropractic needs) for years. Recently I have begun going to Dave for coaching as well, after going through a particularly difficult year. It isnt an exaggeration to say Daves coaching has changed my life. He has helped me see the world through a completely different lens. I approach everything with more gratitude and purpose. I am kinder to myself. With that foundation, Dave has now begun helping me tackle some professional challenges and goals next. I have no doubt well see the same successes there. Saying I am both immensely impressed and eternally grateful for Dave would be an understatement.

Carolyn
Over the past year I have been fortunate to have Dr. David Lee counsel and coach me in my personal life. Engaging his help and guidance has in all sincerity turned out to be one of the best life decisions I have ever made. With applied exercises, strategies, and mechanisms Dr. David Lees help has allowed me to consciously tackle the areas I struggle with and identified other areas I didnt realize I could improve or needed help with (physiologically, mentally, and spiritually). He has the integrity, humor (where needed) and the ability to open those closed boxes - with immense knowledge in various therapies and a mountain of tools armed ready to help, making every session individually tailored, valuable, and especially worthwhile. I highly recommend Dr. David Lee as a genuine, compassionate, honest, and knowledgeable life coach and would urge anyone who is even slightly struggling for cognitive focus, or needs help in any aspect of their lives to give Dr. David Lee and his processes a go.

Ajai
Dave is the kind of person you feel comfortable talking to because hell genuinely listen, empathize, and then help you find the ways to move. Whether its a small step or a giant leap, its always progress and good coaching produces results. People also want to look at the person coaching them and see that that person is living an optimal life themselves; Dave embodies this. I personally had never thought about talking to any type of counsellor, therapist or coach but I started my coaching sessions with Dave because I was having constant physical pain as a result of stress I was experiencing at the time. Dave helped me identify the patterns I had established decades ago and come up with practical ways to break out of those cycles. My physical pain subsided at the same time. What have I gained from coaching? A better understanding of who I am and why, a release of stress, a release of guilt, a boost in self-confidence and eyes open wider to the possibilities in front of me. In short, some of the most impactful conversations Ive had. Highly recommend.

Susie