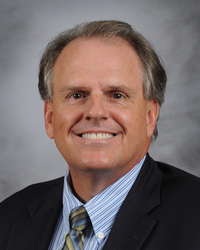 Curtis Songer

Pittsburgh, Pennsylvania
Career Coach
Board Certified Career Coach, BSIE, MBA, MSIM, LION, PhD in progress
New & experienced professionals seeking a more fulfilling career path. Whether unemployed, stuck in a dead-end job, seeking a promotion, or considering self-employment, you'll get there with me.
Details

Pittsburgh, Pennsylvania 15258

248-396-6255

Send Message
Visit Website
Hourly Rate: $175 US Dollars
Gender: Male
About Me
Do any of the following describe you:
1. Your talents are not appreciated & you're stuck in a dead-end job.
2. You're stressed & need better work/life balance.
3. Your present boss just doesn't understand you & you need to figure out how to get the next promotion.
4. You need to re-tool for a different career path, but which one?
5. You're unemployed or feel you may be unemployed soon.
6. You are thinking about starting your own business.
7. You're just starting out and need guidance in getting started in your career.

I have proven results for achieving your career goals. My 5 step methodology includes a process for increasing your self awareness to ensure long-term career success and fulfillment, career planning for determining your career goals and vision and action plans, a twelve-step career transition training program, career plan implementation, & career plan goal achievement. Along the way you will receive practical guidance on career direction setting, how to identify the ideal job for you, determining whether self-employment is your best option and how to get started, developing compelling resumes and cover letters, picking the right references, creating job profiles on the best career web sites, identifying target companies, contacting the best recruiters for you, making professional contacts at your target companies, preparing for interviews, & negotiating offers.
I have over 31 years of experience in navigating the corporate world, successful career planning, & assisting professionals in transitioning into self-employment. I have an Industrial Engineering degree and an MBA from Carnegie Mellon University. My business experience includes consulting for Deloitte and IBM Consulting, as well as having reported to the CIO at General Motors. I'm also a professionally trained & Board certified career coach with over 9000 contacts in 100s of companies, industries & recruiting firms.
Call or email me today for a FREE 1-hour consultation.
Reviews
20 reviews (1 verified) (5.0)
Curtis is a seasoned coach with wealth of knowledge. I was looking for a very specific type of job, and he certainly helped me through the entire process. He is connected to a great number of people and helped me get interviews through his connections. His interview prep steps were vital, and I was able to land the type of job I wanted. Highly recommended.

HM
Curtis has helped me gain better insight and focus into who I am as a person and leader in all facets of my life including my family, vocation and most importantly my calling. The Truth@Life program helps you take the strengths you already have and fine tune them to make you a more effective leader across all life spectrums. One of the best things about the program is that it is individualized to meet your specific needs. Whatever your personal or vocational goals are, I guarantee Curtis and the team at Truth@Life will help you be successful in reaching them.

Justin D., Senior Manager, Pittsburgh, PA
Curtis is an exceptional thought leader and has a keen sense of what your goals are and how to direct you on the best path. I was most impressed by his excellent recall to conversions we had weeks and months prior and his detailed responses showing how much interest he had in me the person more than a client. Curtis provided thorough spiritual guidance and improvement in professional and personal development. Highly recommended.

Karl Y., Executive, New York City
When I met Curtis, I was going through one of the toughest transitions in my life. I had left my full time job to follow my dream of building my own business. Things were not going as I planned and I was facing a financial crisis that could have brought down my entire family. I awoke every day to give it my all, but I wasn't making any progress in overcoming the problem. I consider myself a very strong and positive person, but for the first time in my life I felt myself wearing down. The first thing Curtis did was make me believe there was a solution to my problem. He gave me hope. Curtis then dedicated himself to helping me climb out of the valley I was in and get back on the correct path for my life. I will never forget the difference Curtis made in helping me overcome one of toughest transitions in my life. Curtis and the Truth@Life team are gifted with the ability to do amazing things in people's lives. If you are facing one of those transitions in your life that you simply can't make on your own, I would highly recommend you seek help from a member of the Truth@Life team.

Shawn W., Entrepreneur, Pittsburgh, PA
I was a Human Resources Manager who had been unemployed for over 2 years! The future looked hopeless. Curtis got me back on track both personally and professionally. His unique process made me believe in myself again. He laid out a solid plan for finding a new position, made my resume and references much more appealing, helped me explain the gaps in my employment history, worked with me to source several new opportunities, prepped me for the interviews, and assisted me with the offer negotiation. His practical approach turned a desperate situation into a new and fulfilling career path.

John W., Manager, Minneapolis, MN
At the time I came to Curtis I was facing my fifth career change in 20 years. Each time it seemed I would hit a "glass ceiling" and run into problems with a C-Suite executive and/or an executive peer that prohibited me from moving on. Curtis showed me how to not only manage those who report to me more effectively, but also superior techniques for managing my relationships with my peers in the organization, as well as those above me. Once we accomplished that, I was ready for the next job transition. This time I will succeed without dragging along the baggage from past positions.

Jennifer K., Executive, Seattle, WA
Coaching with Curtis has been the best investment I have ever made! I have learned so much and am applying it in both my personal and professional lives. I especially value Curtis' holistic approach to coaching because my faith journey plays a very significant role in my life. I now have the knowledge and confidence to launch my own business. I would highly recommend Curtis!

Cindy D., Manager, Atlanta, GA
When I started working with Curtis I had no idea what I wanted to do with my life. Even though I had great grades in school, I was aimless and directionless. I was working part-time in a dead-end job. I now have a profession position that is perfectly suited to my talents, my passions, and my personality. As a result I am off to a great start on my career path. Thanks for working with me Curtis!

Tami V., Educational Professional, Miami, FL
I was stressed beyond description. There was no balance in my life. My job had taken everything from me. I wanted out - out of my job and my marriage. The principles and techniques learned in this program saved my marriage, my relationship with my children, and possibly even my life. I am now on a healthy and happy career track in with a new job that I love. Thanks so much Curtis!

Connor C., Manager, Phoenix, AZ
To say that working with Curtis is a life-transforming experience would be a vast understatement. I used to be stressed and burning out. I was in desperate need of work/life balance. I used to be a driven leader who people respected but didn't necessarily enjoy working for. I used to believe there was no time to workout in the course of a day – not for someone as busy as me. I used to fail at scheduling time for weekly date nights with my wife. Curtis helped take me - a driven businessman who was physically, mentally & spiritually burnt-out & helped me define true success, as well as significance, & then start achieving it. My life & my business now have an integrated plan and I'm living it. I'm a new man with a new hunger for life & work. I'm achieving personal & professional goals rather than wishing & waiting & wondering if it would ever happen.

Darron L., Executive, New York City, NY
I thought I was in a dead-end job with no chance of promotion. Curtis helped me understand that leaders get promoted and that leadership is all about influence. Even introverted people will influence an average of 10,000 people in their lifetime. It was critically important for me to become a better leader if I wanted to get promoted. So I diligently followed his principles of leadership and in time I received the promotion I was seeking. It worked for me and it can for you too!

Manish M., Manager, Chicago, IL
The Career Plan process Curtis uses guides you to a deeper awareness of your giftedness and your career calling. At the end of this process, I had gained greater clarity, focus, direction and hope, as well as a practical plan to realize my new career vision. My Career Plan helped me integrate and optimize my career into your all the other domains of my life through customized, doable action plans.

Austin E., Young New Professional, Los Angeles, CA
I now understand myself much better than ever before – my strengths, my developmental opportunities, and my natural bent. Being more aware of my thinking patterns, my behaviors, and my motivations has positively impacted my career and people can see the difference in my life. Curtis' program definitely helped me optimize my career. I now have a much better job than before.

Dawn S., IT Professional, Columbus, OH
Curtis helped me understand my journey to this point in my life and how it makes me who I am today. Being someone who consciously avoids "living in the past," this was really revealing and useful. With this knowledge, he helped me set a vision for the last half of my life that is specific and balanced. Confusion and uncertainty has been replaced with clarity of purpose that actively balances personal needs with family, vocation, faith and community. During the time Curtis helped me with this journey of self-reflection and planning, life threw me a couple of interesting curves. It was truly a blessing to have Curtis on board as a trusted adviser and friend, looking after my best interest. Now I am on track to becoming self-employed. Curtis really has a gift for this work and it always shows in the way he serves.

Bryan W., Senior Manager, Denver, CO
I truly believe the connection with Curtis was a gift from God. It could not have come at a better time based on everything going on with my job, relocation, and family health situation. His outlet, structure, guidance was exactly what I needed. We followed the Achieve process through self-discovery, life planning, leadership development and vocational analysis. The process was very comprehensive, organized, thought-provoking and flexible. Curtis' passion and compassion really impressed me and I am pleased with the results of our journey together. After evaluating the options of leaving my present company, pursuing self-employment, or pursuing a promotion at my company, we put a plan in place to do the latter. I am now executing that plan and am on track for a promotion in what I previously thought was a dead-end job.

Kurt B., Manager, Detroit, MI
I worked with Curtis for several months when my company was experiencing a severe crisis. His advice and guidance during the crisis has been a life saver and I my company is much stronger now. We are now poised for the next phase of growth. If I had had his guidance earlier, the strategies and plans that he uses would have helped us avoid the whole crisis in the first place! I can now move this company from a small, organization to one that is prepared for exponential grow.

Tarla G., Entrepreneur, San Francisco, CA
Curtis' practical approach is just what I needed, both from a professional and personal standpoint to obtain my main objective which was clarity and direction on my next "chapter." At age 45, he helped me make the most appropriate career change. He made sure my vocation, strengths, and timing were all in alignment. On the personal side, I feel much more content with my current status, as well as developing specific goals and objectives without the pressure of a typical "hammer you" coaching style. Curtis guides you, counsels you, provides feedback on where you should focus, and most importantly puts the effort into understanding what your priorities should be for professional and personal success and subsequent harmony. Several people close to me have seen the change in me. I now have a sense of clarity, focus, direction, and gravitation to understanding of what "makes me tick" and not feeling guilty about what doesn't. His approach is one where he facilitates you, not where he places demands on you. He is flexible and understands that you have life commitments and constraints, and he works within those boundaries.

Bert B., Manager, Pittsburgh, PA
I have known Curtis professionally and personally for more than twenty years. He is knowledgeable, bright, disciplined, and honest. He is passionate about his work to assist corporations and individuals to identify and achieve their objectives. He has a track record proven across a number of clients and experiences. He has put me on the right track for the final phase of my career.

Larry B., Executive, Philadelphia, PA
As a career coach, Curtis has the ability and desire to highlight and skillfully build on a person's strengths. At the wonderful age of 50, I was excited to walk-this-walk of "self discovery" and move fully in my gifts and strengths. It has been refreshing to actually experience a person leading me that celebrates my uniqueness along side of me, points me in the appropriate direction of business relationships that best fit me. A wonderful journey indeed!

Kelly H., Self-Employed, Boston, MA
Curtis teaches from real life experiences with his clients. He understands what one needs to move forward after unexpectedly losing a job. His methods are practical and he is personally encouraging as well. My new job is proof that he produces results!

Rob L., Pastor, New York City, NY