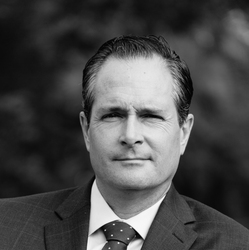 Brett Morris

Sarasota, Florida
Business Coach, Leadership Coach, Executive Coach
BA, BA Psychology, NLP, DISC certified
Business Transformation Consultant & Leadership Coach who solves people problems.
Details

Sarasota, Florida 34236

512-468-4725

Send Message
Visit Website
Hourly Rate: $150 to $250 US Dollars
Gender: Male
About Me
Executives look to me for answers they can't get in business school.
Even if they have a sound plan, great products and a capable team - productivity, morale and the bottom line may still be suffering.
Are you in a management position and having trouble reaching your goals?
Do you avoid holding people to account?
Do you struggle with employee turnover?
For more than a decade I've been helping my clients deal successfully with issues like these. I have a proven process that works with clients like you on two fronts.
First I take you through my coaching system that uncovers and dismantles blind spots as well as ineffective leadership habits. We quickly go to work on those patterns and replace them with a series of best practices that get you the results you want from yourself and your people.
Second, I work with your team to transform dysfunctional cultural habits. We create partnership by eliminating destructive quirks like silo mentality and the gossip mill. Inefficiency and expense go down, while trust and profits go up.
Other results our clients have achieved by working with me:
• A culture where powerful requests are promised and delivered on time.
• Respectful straight talk is the new standard of communication.
• Acknowledgment replaces injurious prattle.
• Recovery and clean-ups replace lingering resentments.
My background is in conflict resolution, organizational psychology and behavioral management. I've directly managed teams in finance, sales and production. I've trained clients in the fields of law, medicine, finance, engineering and many others. I have the confidence, training, experience and love for what I do that is unparalleled.
I invite you to take the next step now.
Contact me for a free one-hour-call to see if we are a fit.
Thank you.
Reviews
10 reviews (5.0)
Brett is an excellent coach. He helped me to work through my blind spots and to create greater alignment in my organization. We have had better results with less internal friction due to Brett's work.

R.S. Financial Restructuring and Bankruptcy Attorney
I worked with Brett while I was trying to solve some very complicated work/life issues in 2012. His skill as a consultant is unsurpassed as he has a unique ability to help his clients understand the some of the deeper impediments that prevent individuals from moving forward in the direction they desire. When I worked with Brett, I was able to understand and resolve some issues that opened some very large doors for me. I was able to translate a career as a health care provider to launching a multimillion dollar start up and Brett definitely played a role in that transition. Thanks Brett!!

K.K. Founder at Conceivable, Inc.
I testified to the House Higher Education Committee recently. I've testified in various committees before, but never have I been so in the moment, not nervous, focused, and genuine. I've been working hard to improve, and my work with Brett has greatly helped me to focus on what I want to achieve (outcomes) and how I want to act (genuine). Thanks Brett.

J.D. Texas Legislative Lobbyist
Brett's holistic approach to coaching is an immersion into the interconnectedness of self integrity, professional integrity and family integrity. The gestalt formed is very strong with few leaks to erode progress as the system evolves to become stronger, more resilient and higher fidelity. The facilitated self-analysis is not a pleasant or easy process, but it is respectful and allows the champ to push himself or herself skyward at maximum velocity to the heights of achievement.

S.D. Senior Auction Consultant
When I began working with Brett in 2008 I had a lofty goal to triple my income in 6 months. By way of our weekly coaching calls I began to notice certain aspects of my communication and listening that were adversely affecting my business without me even knowing it. As a result these discoveries helped my income triple in 5 months. Furthermore, during that period Brett recognized a single customer service issue involving a client who had discontinued an order with my company. I had overlooked the situation, but with Brett's coaching I had one brief conversation with the client, restored the relationship and put $5,000 of profit in my pocket. The return on my investment is undeniable, and I continue to hold Brett as a valuable resource in the way I conduct myself as a business owner.

C.O. CEO, KLD Energy Technologies
Brett is a creative problem-solver. He encourages clients to stay focused on their interests and assists them in reaching their goals. My clients have been very pleased with Brett's contribution to the collaborative process. He's a great asset to our Collaborative Family Law community.

M.L. Collaborative Lawyer
I wholeheartedly recommend Brett's coaching to anyone who is genuinely interested in growth, simplification of life, renewing relationships, opening up to new opportunities, and discovering how powerful you really are. I will say that if you're looking for someone to agree with you, this isn't for you. Brett has an amazing ability to compassionately but firmly help you break through old patterns of thought and behavior and help you see how powerful you can be in re-creating your whole life to be exactly what you want it to be. If you're willing to be brave and do the work, Brett can show you how to change your life.

B.T. Musician
Brett Morris has a masterful coaching style that is straightforward and filled with commitment. I worked with Brett during a period of my life when I had sciatica and was bedridden with pain. With his input, I found an inner peace that will be with me forever. I don't know how I would have made it through without Brett's conversation. Through that peace, I have made several life-changing accomplishments including switching to the career of my dreams. Brett's clarity and determined focus on reality had me know myself as powerful and unstoppable. Thank you, Brett.

K.J. Graphic Designer
Working with Brett has been an awesome experience. Having a business partner who is also a co-parent and domestic partner presents some challenges. I had been stuck for years in a dance of working around and working against my partner in both the office and home arenas. With Brett's coaching I have a new experience of being related. Brett has an amazing ability to stay present - to really listen. Rather than getting caught up in the content he is able to skillfully aim a mirror that shows how I am being in the situation. Brett brings to the session a blank slate from which to listen, respond and create. When we began working together my business was at 100% employee turnover. The cost in time and money to hire and train new employees was overwhelming. Working with Brett I saw how my staff had little access to what they needed. Structures were put in to facilitate their performance, and within 7 months employee turnover was effectively at 0%. This was all done simply by giving them what they needed to win, and it was a no extra cost to me, the business owner. That year my company had its highest earnings to date.

B.U. CEO Benefit Systems
Brett is a gifted collaborator and communication facilitator. He is skilled at assisting the parties to communicate effectively and efficiently, saving the clients' repeated frustration and fees. As an attorney, I enjoyed having Brett on a collaborative team, because he can easily discuss difficult and contentious issues with the clients in a non-judgmental way.

A.L. Mediator