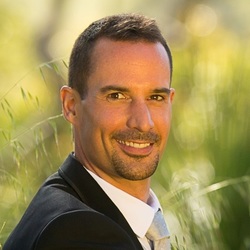 AJ Lester

Perth, Western Australia
Relationship Coach, Family Coach, Life Coach
BS, BEng, Certificate III/IV
I help couples and families around the world to stop arguing and fighting, talk openly and constructively, resolve contentious issues and painful emotions, restore trust and heal their relationships.
Details

Perth, Western Australia

+61481267775 (WhatsApp)

Send Message
Visit Website
Hourly Rate: $100 to $160 US Dollars
Gender: Male
Training: The Virtual Coach
About Me
Hey, my name's AJ, and I love helping people transform their relationships!
I can help you to fix issues where you and/or your partner (or other family members):
• Don't talk openly, listen effectively or understand properly
• Disagree, argue or fight a lot
• Are facing problems involving money, sex, kids, chores, time, or any other aspect of life
• Are in pain due to issues or conflicts that haven't been resolved properly
• Have cheated or lied
• Are not having your needs met
• Are feeling hurt, heartbroken, upset, angry, resentful, jealous, worried or hopeless
• Have lost trust, connection, intimacy, security or faith in your relationship
• Are about to break up, have just broken up, or are going through a divorce
RESULTS YOU'LL GET
I'll help each of you to:
• Talk things through without arguments or fights
• Feel genuinely understood by the other person
• Navigate and resolve all your practical problems, contentious issues and conflicts
• Meet each others' needs properly
• Avoid an unnecessary break up
• Rebuild trust and heal your relationship
• Let go of your pain so you can fully experience the love and joy of your relationship
MY APPROACH
I'll take the time to fully understand your situation, then I'll guide each of you (either individually or together as needed) towards the results you want.
I started studying relationships and communication in 2005, and I've been helping people in this area since 2015.
Over that time, I've built a huge base of valuable insights, knowledge, skills and tools.
I've also developed some processes of my own, including one I call Effective Communication for Understanding and Problem Solving (ECUPS).
ECUPS has worked so well (including in tough situations that seemed hopeless) that I now teach it to all of my clients.
I can share it with you too so you can get those amazing results for yourself!
GET IN TOUCH
Please contact me for a free chat - I'd love to find out more about what you need. Talk soon :)
Reviews
8 reviews (1 verified) (5.0)
Thank you AJ! I was skeptical about seeing a male therapist and I'm so glad I did. My goals were career growth, improving relationships and managing emotions. We discussed perfectionism, a common denominator and I see behavioural changes in me of taking actions rather than procrastinating, being more polite to people and myself and more emotionally regulated, through the tools he shared, accountability and his energy. AJ brings his skills and care in the sessions. Seeing him overcome his perfectionism brought authentic energy which affected me positively. He understands what is being discussed, paraphrases very well and shares great tools to help the person. I highly recommend him. I'm very grateful to our sessions and all the best to AJ!

Sakshi Singhania
I can't thank AJ, enough for the profound impact he's had in my life. From relationship advice, communication, emotional mastery and creative thinking, AJ has played a critical role in my development as a young adult man. His guidance in relationship advice has equipped me with the tools to foster deeper connections and understanding with my loved ones. AJ's insights into communication have empowered me to express myself clearly and empathetically, enhancing my interactions both personally and professionally. His teachings in emotional mastery have been a game-changer, enabling me to navigate my emotions with understanding and resilience. Lastly with his mentorship, I've embraced innovative perspectives that have sparked creativity and problem-solving in all aspects of my life. What truly sets AJ apart is his dedication and genuine care for each and every client he works with. He takes the time to listen and understand our situation. He provides a different way of thinking and helps us find the best possible win-win solution. AJ's impact is beyond measure, and I am forever grateful for his expertise, unwavering support, and dedication to my growth and well-being. He has been an amazing resource and friend, I can't thank him enough for his mentorship.

Parker K
I was going through a really difficult time in my life as my marriage of 8 years was breaking down after infidelity. AJ helped me immensely to process the intense grief and pain I was feeling. I felt supported the entire time, and knew that he would give me honest frank feedback on my decisions - and he helped me process my feelings in a productive and healthy way. Over the time Ive been working with AJ, I have seen a massive amount of personal growth in myself that goes beyond the initial reasons I started seeing him for. I am so grateful for all the work we did together. I could not recommend AJ any higher, I genuinely wouldnt be where I am now without the work we did together. My toolbox is full, and I know I have the ability to tackle what ever challenges come my way in the future.

Keith
AJ Lester was instrumental to saving my marriage and redefining my role and responsibility in my relationship with my wife. In my darkest hour, AJ was my guide, he showed me my weaknesses and he taught me the necessary skills to restore trust with my wife. There is help and AJ was the life line I and my wife needed. I recognize that I am a work in progress, and I trusted AJ to coach me in the nuances of life that I am deaf to. AJ has taught me tools that help me to become a better me, to identify trigger events / patterns and tools to disarm immanent and regretful actions. My wife and I have also learned from AJ that communication is to our relationship as air is to life. Learning a new skill like this takes time, practice and a master to lead you through the process. I trusted AJ when all the chips were down for me; and he has been the consummate listener and teacher. What started out to be a marital problem on my side of the couple (AJ working mostly with me) soon spread to my entire family when I realized that many of the tools AJ had taught me were equally needed and important to my other family members. AJ has became a sounding board and coach for my entire family when it comes to skills to deal with contentious issues. We have used AJ as a coach individually and as a family to deal with a variety of family life struggles that have come up. Although not always easy, we are learning that it is possible to find a 'win / win' solution rather than settling for a compromise. Working with AJ is a joy. I am so grateful to AJ and to the cosmic forces that connected me to him – some 1/2 wold apart and on separate continents. Distance to AJ is literally reduced to a button push on my Whatsapp application to have a chat. I can highly recommend AJ and I can assure you that with work, you too can master the skills of life you need to be a better person to yourself and to your significant others. AJ is a good person and a bit of a miracle to find. If you are reading this, the same cosmic forces that brought me to him are definitely at work in your life.

Jerry, USA
Hi AJ Your practical, holistic approach coupled with your awesome energy is nothing short of brilliant. We are actually bonding in a way that we have never before. We've both loved and lived more in these last 2 months than we have in our 15 years together all thanks to you. You are an answer to years of prayers and we are eternally grateful. We are thrilled that you have taken the time to check in on us, you really are an awesome human being, the positive difference your care and concern has made in our family is remarkable and we are so grateful to you for turning our lives and our marriage around. We really appreciate your incredible commitment to us and our situation. Your dedication is truly an inspiration to us in itself. Yours in gratitude.

AC, South Africa
AJ Lester has potentially saved my marriage. There is still a long way to go and it will not be an easy road to travel but at least I am now on the road. Thanks AJ.

Paul S, UK
It has been 3 years since our family started working with AJ, on and off as issues arise. We all have different personalities, and we all needed to improve our way to communicate with each other. AJ took the time to teach us how to really understand the person sitting next to us. He gave us the tools and knowledge on how to approach each family member. I will forever be grateful to AJ for all the help, support and tools that he provided our whole family. It was not easy and it's hard to set aside bad habits and do what I know is the right thing to do. There were times that I felt "this is not going to work" but with AJ's help I saw the light at the end of the tunnel. It takes time to really "get it" but believe me, your life and your family life will be much easier once you do. Working and learning from AJ has been AWSOME! to quote his favored word. He has been an invaluable part of our lives in the last 3 years. Thank you AJ, for being there when I needed a listening ear. Thank you AJ, for being there when I needed to be understood without judgement. Thank you AJ, for letting me see when I needed to listen and understand and set my issues aside without judging.

Wife and Mother from Bismarck ND USA
It's hard to believe but we're probably close to 9 months now with AJ. I can tell you that AJ is an incredible communications and life skills coach. He clearly has facilitated saving my marriage – in fact had it not been for his quick action on our first meeting – I am sure my wife would have left me. I trusted AJ with my entire relationship and in many ways my life at that moment. I have learned how to listen, how to understand, how to feel empathy and how to become self aware through this journey. AJ's business works with professionals, couples and others seeking help with communications, addictions, emotional mastery, life balance, parenting and even business / financial mastery. You will get help – on multiple levels from AJ. His business name is Unleash Awsome – and quite frankly that is exactly what AJ does. He finds the blockage and helps you build a strategy to deal with the problems and emotional baggage holding one down. AJ does communications / life skills coaching all over the world literally !!! He has clients far far flung through the globe. I can assure you this is not a passive pity fest session. AJ will challenge your communications skills to help you deal with contentious communication topics and he can teach you how to deal with and master your emotional states. AJ is an amazing person, extremely talented and unlike traditional medical councilors, AJ is not a clock watcher. He will work with you – and he never leaves a session without first ensuring you get what you need. I sincerely believe AJ can be of great help to you.

JK, US